Hi
Joeturf
,
Good news is that you have backup file on your system and we don't need installation disk.
Step 1
NOTE:
This fix is custom made for this system only and for current system state! Don't try to run it on another system!
Please close all running programs and Run OTL
Under the Custom Scans/Fixes box at the bottom, paste in the following



:OTL

:Files
c:\windows\SysWow64\Drivers\atapi.sys|C:\Windows\ERDNT\cache64\atapi.sys /replace

:Commands
[emptytemp]
[Reboot]

Then click the Run Fix button at the top
Let the program run unhindered, reboot the PC when it is done
Post the fix log it produces in your next reply or you can find it in C:\_OTL\MovedFiles
Step 2
Download
aswMBR.exe
( 511KB ) to your desktop.
Double click the aswMBR.exe to run it
Click the "Scan" button to start scan
On completion of the scan click save log, save it to your desktop and post in your next reply
Step 3
Download
Virus Removal Tool
from
Here
to your desktop
Run the programme you have just downloaded to your desktop (it will be randomly named )
First we will run a virus scan
Click the cog in the upper right
Select down to and including your main drive, once done select the Automatic scan tab and press
Start Scan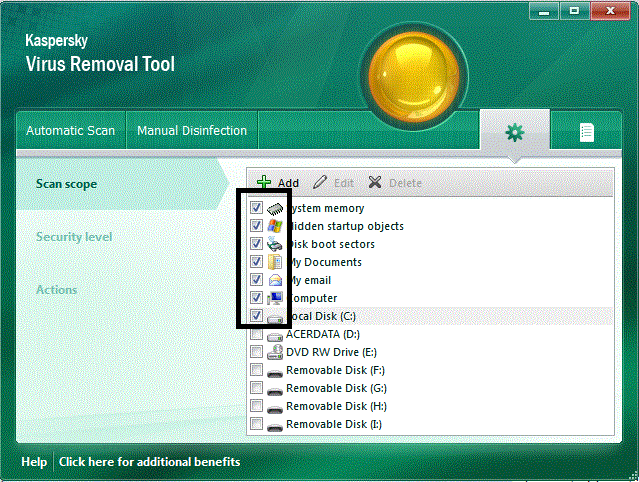 Allow
Virus Removal Tool
to delete all infections found
Once it has finished select report tab (last tab)
Select
Detected threads
report from the left and press
Save
button
Save it to your desktop and attach to your next post
Step 4
Please don't forget to include these items in your reply:
OTL fix log
VRT log
aswMBR log
It would be helpful if you could post each log in separate post