For some odd reason facebook is only loading text.
Also some images on this site don't load after I logged in.
I am running Windows 7 Sp1
and kaspersky pure 2.0
My antivirus says everything is clean even the rootkit scan.
It is doing the same thing on Google chrome.
Anyone have any idea please I am trying anything before I have to reinstall the whole system.
Here is a screen shot.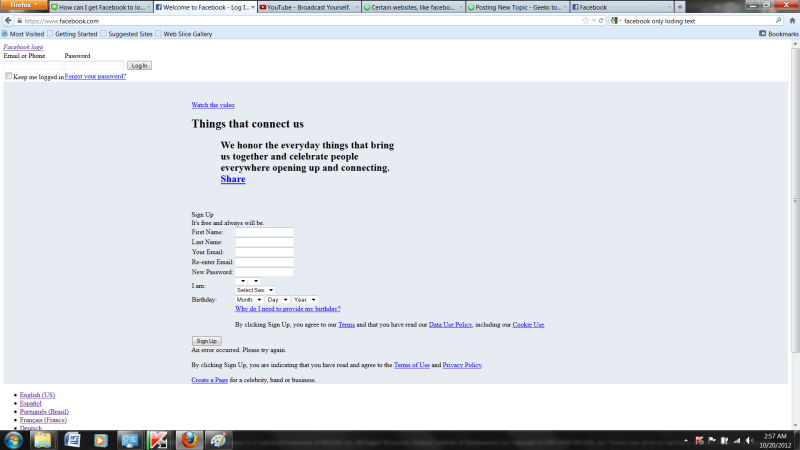 Edited by Basic, 20 October 2012 - 02:33 AM.