Desktop - custom build myself in Nov 2011 (Newegg newbie - eyerolls? lol)
INFO:
MB: BIOSTAR A880G+
CPU: AMD Athlon II X3 445 3.10 GHz, Direct X
RAM: 8G (2-4G sticks)
HD: 1T, 829GB Free
VID: ATI Radeon HD 4600 Series, GAMING: 4863 MB Total available graphics memory
WIN7 OS 64-BIT
I attached SpeedFan, Computer management shot, CPUz and CPUID HW Monitor info.
Computer has run perfect for a year, began to freeze and require hard reboot. Seems to occur during multi-tasking at high rates.
Some windows errors state info was not put in memory with various error codes, but mostly just freezes.
Reboot errors state:
problem communicating with a device or sometimes errors say winload and sometimes boot with various error codes
Occasional reboots start, some state unable to connect to drive or locate drive. If I shut down and wait 5 minutes it will reboot without issue.
There are no noises, no excessive fan speeds, no additional heat from heatsink detected, no processing max's on task manager or any physical identifiable markers other than error codes I don't understand.
I know enough to work easy enough with you but not enough which makes me dangerous if I start changing things I don't fully understand

My next step is to remove one mem stick at a time and see what happens with each until I get a response here with any suggestions. THANKS ~ Bri

SCREENSHOT & INFO BELOW
(edited to include addt'l screen shots)
EDIT:
Crash dump directory: C:\Windows\Minidump
Crash dumps are enabled on your computer.

No valid crash dumps have been found on your computer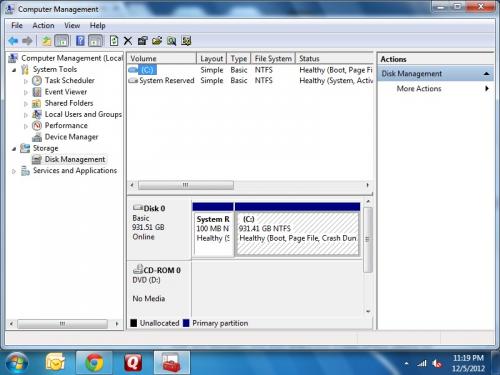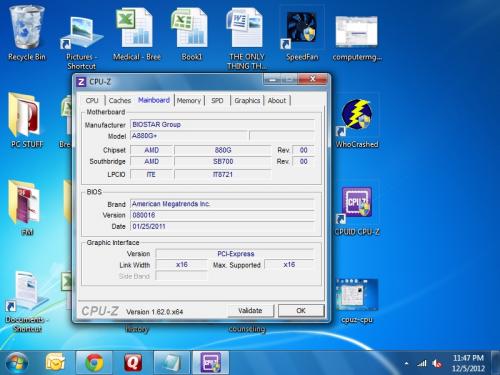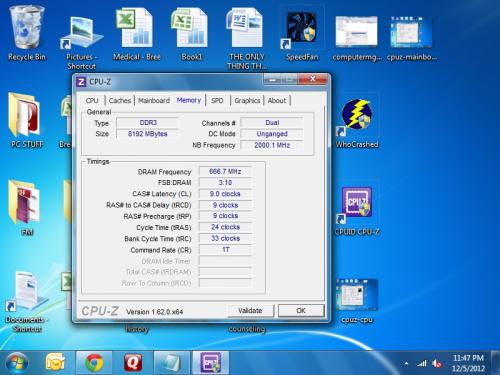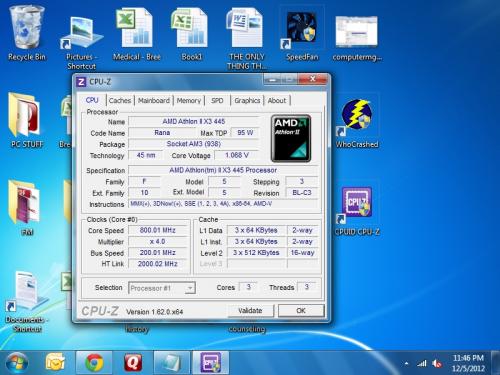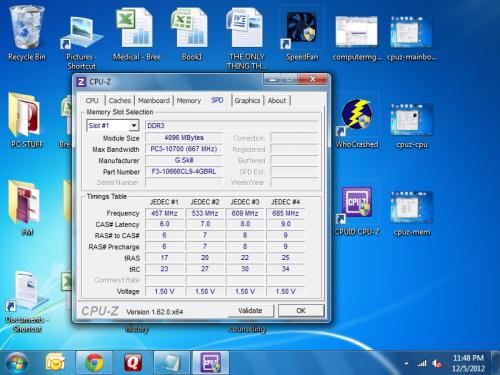 HWMonitor.txt
25.38KB
88 downloads
Edited by brinas30, 05 December 2012 - 10:52 PM.