Hi
It appears that i have gotten the Spysheriff/desktop hijack malware (are they connected btw?) as alot of other folks.
I tried booting in safe mode and delete the, to my knowledge , infected files by looking at some other posts on the topic.
But apparently i didn't get them all and it's all the same mess when i restart...
I tried to run HijackThis to post a log here, however, when i run it as
"Do a system scan and save a logfile" it crashes with no informative message.
"Do a system scan only" works fine.
Crashes does alot of other malware-removal programs aswell, acutally, when i try to run them (such as CWShredder, and Ad-Aware refuses to do a scan as it freezes when i press the scan button).
If it is any help ill post a screenshot of the hijackthis-window instead of a logfile.
I would be very grateful for some assistance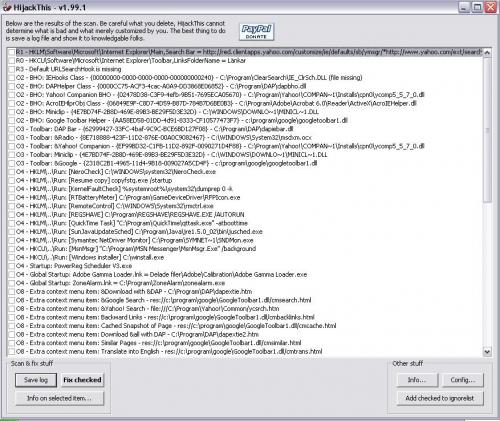 Edited by mattet, 09 June 2005 - 05:28 PM.