Hi!
I got an Acer Aspire 6930G laptop for repair. When pressing the power button the power light flashed and instantly shut.
I thought a new motherboard was worth trying.
The original was the 'G' serie with a Nvidia discrete card and the motherboard I got was the serie without the video card connector... I guessed that the integrated graphics would do the job for now. A T6400 core2duo can drive it's own graphics right?....
So I connected the power header, the power button, speaker, the cpu with heatsink and fired the thing with a known good psu.
Now the fan start spinning for 1 second and stop. All light remain on. No beep or whatever. No ram, hard drive, network, etc nothing is connected but the cpu, heatsink, power button and power input.
There's no bent pins on the cpu.
I tried removing the mini motherboard battery for a minute to clear the cmos.
Did I got a doa motherboard? Not sure what to think...
Here are the pics of the motherboard I got: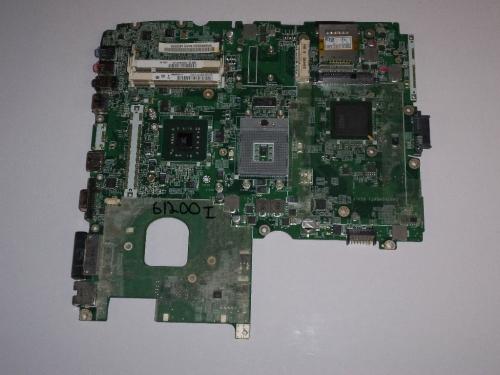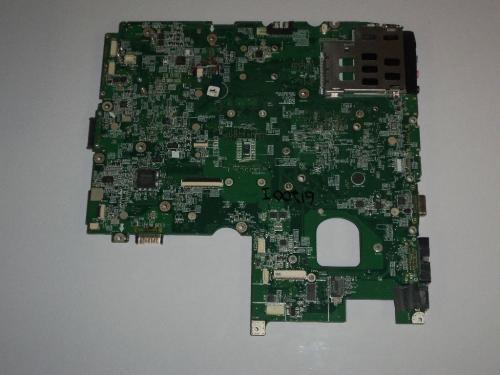 Thanks for any advice!
Edited by dyonight, 25 May 2015 - 03:45 PM.