Hi everybody
I have been trying to install fedora 23 for a week and didn't achieve anything, didn't understand much either.
and i had a lot of problems like these 
got also " local variable 'e' referenced before assigment "  and  " unable to allocate requested partition scheme "
and others.
got this too " error checking storage configuration " in red below installation destination like in here instead of automatic parti.... (sorry couldn't get a screenshot and forgot to capture it like above ones)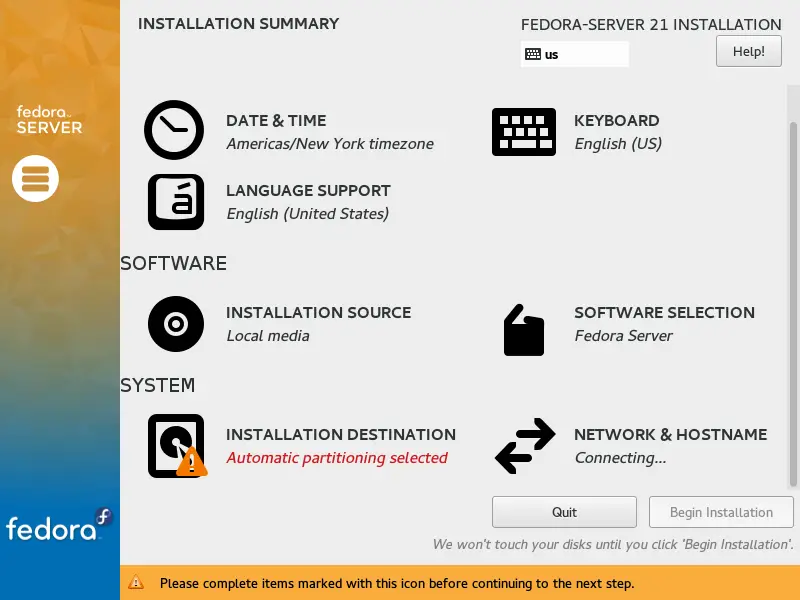 I tried a lot of walkthroughs but nothing worked.
I have 2 partitions one of them with windows 7 64bit and have unallocated space of 45 GB
I actually don't know where to start anything about linux or fedora, i know nothing about it.
Can you help me out here?
Thanks in advance.
Edited by jocker7878, 25 March 2016 - 12:02 PM.