Hello there,


I was tring to solve a problem with an SDHC card purchased for my Android phone (see http://www.geekstogo...t-detected/)andtried inserting the SDHC card into my Windows 10 notebook. The notebook wouldn't recognise the card, but when I went into device manager I noticed that there are 2 devices in there which are showing up as having no drivers. I do not know which devices this relates to, but I will post screenshots  at the end of this message.


My notebook is a Sony Vaio vgn ns20e on which I did a clean install of Windows 10 a few months ago (it was previously running Vista). It seems that wherever the problem lies, it has apparently existed since the date of the upgrade.


Some screenshots to follow: -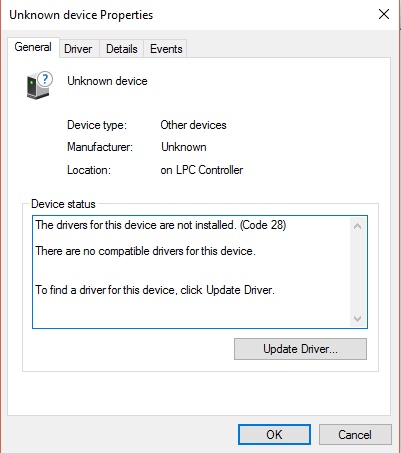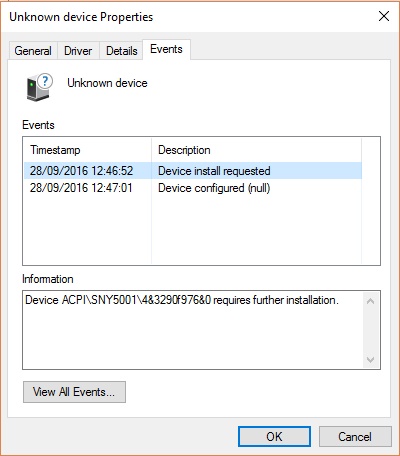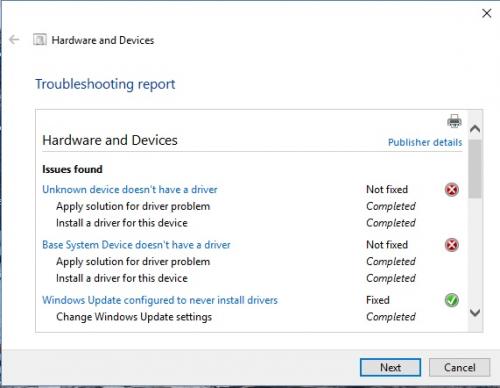 Any ideas what these refer to, or what can be done to remedy the situation?


Many thanks,


Chris.




 
Edited by Channeal, 06 May 2017 - 06:37 AM.