Hi, I want to lubricate these laptop hinges but I am not sure what to buy or if it is possible. Over the past 4 or 5 years I have lost 2 nice laptops because the hinges broke the frame due to the hinges being hard to open / shut.
Here is the laptop I am trying to save. The hinges are getting a bit tough but nothing is broken.
(no it's nothing special but I like it).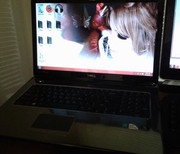 It is a Dell Inspiron n7010.
The hinges look like this up close: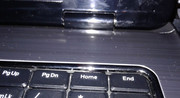 So far I have already done the following things: I took off the plastic piece that surrounds the screen. This lets you look inside the black plastic cylinder that holds the hinge.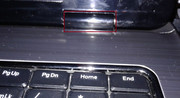 I read that dirt and little things can get in the hinge and cause problems with it so I used an air compressor to shoot strong air into the black cylinder all around the hinge.
From there I read that most people on the internet recommended using a silicon based lubricant so I bought this on-line: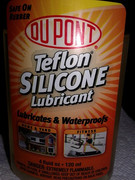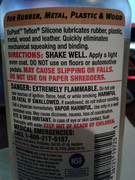 This Du Pont silicon lubricant is a thin liquid. It is not thick at all. I tipped the laptops sideways and poured very small amount of it in these places on both hinges: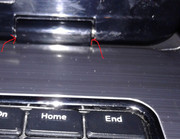 I let it sit and worked the lid back and forth while the silicon lubricant soaked in. The lid did become some easier to open and shut but not enough to meet my preferences. I am not really that picky, I am just trying to make the hinges not break the frame of the computer. I woke up this morning and would not feel comfortable shutting the lid regularly since it seems the Du Pont is not good for this job. The hinge had become not easy to open / shut again so the Du Pont did not seem to last.
I tried chatting with some Dell customer server people last night to find out if I could buy the lubricant they use on their laptops... or if they would at least tell me what it is made of. I didn't think they would help me but I still tried. All they would do is ask me if I wanted to buy replacement parts probably for 20 to 40 dollars.
This is where I am at. If anyone has had success with laptop hinges or has useful advice please help. Thank you. 
Edited by Jenna91, 13 April 2019 - 09:31 AM.