Every time I start my laptop I get the following message: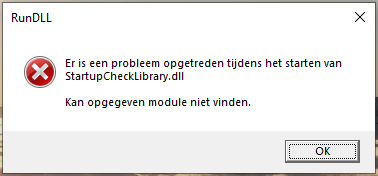 I scanned my laptop with FRST64 as mentioned in the following topic: http://www.geekstogo...before-posting/
I'll post the outcome of the FRST.txt and Addition.txt below.
I also read this topic (http://www.geekstogo...arydll-missing/) and read that you made a fixlist.txt, maybe that can be helpful for me too?
The first day i got the message about startupchecklibrary.dll missing, my windows defender detected a Trojan: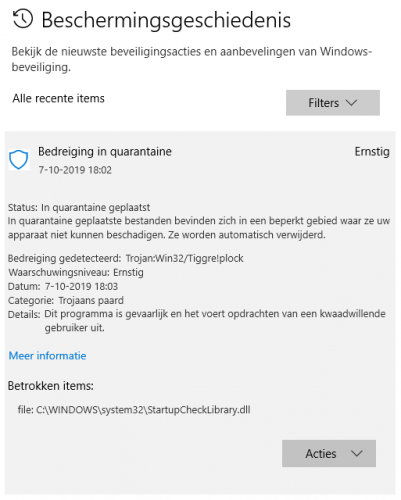 My Windows Defender put the trojan in quarantine automatically.
Sorry if the screenshot is in Dutch language.
Edited by tomasvanhamond, 43 minutes ago.