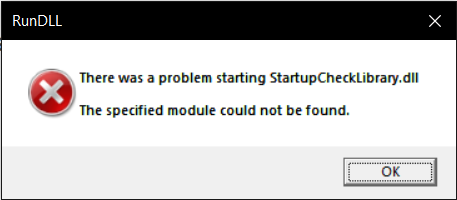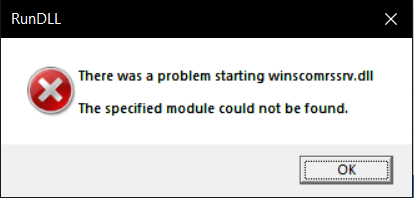 I just realized my antivirus was down for quite a long time, so I downloaded it again and scanned. It said all threats were resolved but then every time I boot my laptop these two pop up.
FRST.txt
Scan result of Farbar Recovery Scan Tool (FRST) (x64) Version: 24-11-2019
Ran by domin (administrator) on LAPTOP-7BN1NK76 (HP OMEN by HP Laptop 15-dc1xxx) (25-11-2019 17:27:35)
Running from D:\Downloads
Loaded Profiles: domin (Available Profiles: domin)
Platform: Windows 10 Home Version 1809 17763.737 (X64) Language: English (United Kingdom)
Default browser: "C:\Program Files (x86)\BraveSoftware\Brave-Browser\Application\brave.exe" -- "%1"
Boot Mode: Normal
==================== Processes (Whitelisted) =================
(If an entry is included in the fixlist, the process will be closed. The file will not be moved.)
(Adobe Inc. -> ) C:\Program Files (x86)\Adobe\Adobe Sync\CoreSync\CoreSync.exe
(Adobe Inc. -> Adobe Inc) C:\Program Files (x86)\Common Files\Adobe\Adobe Desktop Common\IPCBox\AdobeIPCBroker.exe
(Adobe Inc. -> Adobe Inc.) C:\Program Files (x86)\Common Files\Adobe\Adobe Desktop Common\ADS\Adobe Desktop Service.exe
(Adobe Inc. -> Adobe Inc.) C:\Program Files (x86)\Common Files\Adobe\Adobe Desktop Common\ElevationManager\Adobe Installer.exe
(Adobe Inc. -> Adobe Inc.) C:\Program Files (x86)\Common Files\Adobe\Adobe Desktop Common\ElevationManager\AdobeUpdateService.exe
(Adobe Inc. -> Adobe Inc.) C:\Program Files\Adobe\Adobe Creative Cloud\ACC\Creative Cloud.exe
(Adobe Inc. -> Adobe Inc.) C:\Program Files\Common Files\Adobe\Adobe Desktop Common\HEX\Adobe CEF Helper.exe
(Adobe Inc. -> Adobe Systems Incorporated) C:\Program Files (x86)\Adobe\Adobe Creative Cloud Experience\CCXProcess.exe
(Adobe Inc. -> Adobe Systems Incorporated) C:\Program Files\Common Files\Adobe\Creative Cloud Libraries\CCLibrary.exe
(Adobe Inc. -> Adobe Systems) C:\Program Files (x86)\Common Files\Adobe\ARM\1.0\armsvc.exe
(Adobe Inc. -> Adobe Systems, Incorporated) C:\Program Files (x86)\Common Files\Adobe\AdobeGCClient\AGMService.exe
(Adobe Inc. -> Adobe Systems, Incorporated) C:\Program Files (x86)\Common Files\Adobe\AdobeGCClient\AGSService.exe
(Adobe Systems Incorporated) C:\Program Files\WindowsApps\AdobeNotificationClient_1.0.1.22_x86__enpm4xejd91yc\AdobeNotificationClient.exe
(Apple Inc. -> Apple Inc.) C:\Program Files\Bonjour\mDNSResponder.exe
(Apple Inc. -> Apple Inc.) C:\Program Files\Common Files\Apple\Mobile Device Support\AppleMobileDeviceService.exe
(Apple Inc. -> Apple Inc.) C:\Program Files\iPod\bin\iPodService.exe
(Apple Inc. -> Apple Inc.) C:\Program Files\iTunes\iTunesHelper.exe
(BitTorrent Inc -> BitTorrent Inc.) C:\Users\domin\AppData\Roaming\uTorrent\updates\3.5.5_45395\utorrentie.exe
(BitTorrent Inc -> BitTorrent Inc.) C:\Users\domin\AppData\Roaming\uTorrent\updates\3.5.5_45395\utorrentie.exe
(BitTorrent Inc -> BitTorrent Inc.) C:\Users\domin\AppData\Roaming\uTorrent\uTorrent.exe
(Brave Software, Inc. -> Brave Software, Inc.) C:\Program Files (x86)\BraveSoftware\Brave-Browser\Application\brave.exe
(Brave Software, Inc. -> Brave Software, Inc.) C:\Program Files (x86)\BraveSoftware\Brave-Browser\Application\brave.exe
(Brave Software, Inc. -> Brave Software, Inc.) C:\Program Files (x86)\BraveSoftware\Brave-Browser\Application\brave.exe
(Brave Software, Inc. -> Brave Software, Inc.) C:\Program Files (x86)\BraveSoftware\Brave-Browser\Application\brave.exe
(Brave Software, Inc. -> Brave Software, Inc.) C:\Program Files (x86)\BraveSoftware\Brave-Browser\Application\brave.exe
(Brave Software, Inc. -> Brave Software, Inc.) C:\Program Files (x86)\BraveSoftware\Brave-Browser\Application\brave.exe
(Brave Software, Inc. -> Brave Software, Inc.) C:\Program Files (x86)\BraveSoftware\Brave-Browser\Application\brave.exe
(Brave Software, Inc. -> Brave Software, Inc.) C:\Program Files (x86)\BraveSoftware\Brave-Browser\Application\brave.exe
(Brave Software, Inc. -> Brave Software, Inc.) C:\Program Files (x86)\BraveSoftware\Brave-Browser\Application\brave.exe
(Brave Software, Inc. -> Brave Software, Inc.) C:\Program Files (x86)\BraveSoftware\Brave-Browser\Application\brave.exe
(Brave Software, Inc. -> Brave Software, Inc.) C:\Program Files (x86)\BraveSoftware\Brave-Browser\Application\brave.exe
(Brave Software, Inc. -> Brave Software, Inc.) C:\Program Files (x86)\BraveSoftware\Brave-Browser\Application\brave.exe
(Brave Software, Inc. -> Brave Software, Inc.) C:\Program Files (x86)\BraveSoftware\Brave-Browser\Application\brave.exe
(Brave Software, Inc. -> Brave Software, Inc.) C:\Program Files (x86)\BraveSoftware\Brave-Browser\Application\brave.exe
(Brave Software, Inc. -> Brave Software, Inc.) C:\Program Files (x86)\BraveSoftware\Brave-Browser\Application\brave.exe
(Brave Software, Inc. -> Brave Software, Inc.) C:\Program Files (x86)\BraveSoftware\Brave-Browser\Application\brave.exe
(Brave Software, Inc. -> Brave Software, Inc.) C:\Program Files (x86)\BraveSoftware\Brave-Browser\Application\brave.exe
(Brave Software, Inc. -> Brave Software, Inc.) C:\Program Files (x86)\BraveSoftware\Brave-Browser\Application\brave.exe
(Conexant Systems LLC -> Conexant Systems LLC.) C:\Windows\System32\CxAudioSvc.exe
(Conexant Systems LLC -> Synaptics Incorporated.) C:\Windows\System32\SynAudSrv.exe
(Discord Inc. -> Discord Inc.) C:\Users\domin\AppData\Local\Discord\app-0.0.305\Discord.exe
(Discord Inc. -> Discord Inc.) C:\Users\domin\AppData\Local\Discord\app-0.0.305\Discord.exe
(Discord Inc. -> Discord Inc.) C:\Users\domin\AppData\Local\Discord\app-0.0.305\Discord.exe
(Discord Inc. -> Discord Inc.) C:\Users\domin\AppData\Local\Discord\app-0.0.305\Discord.exe
(DTS, Inc. -> ) C:\Windows\System32\DTS\PC\APO3x\DTSAPO3Service.exe
(Epic Games Inc. -> Epic Games, Inc.) D:\Epic Games\Epic Games\Launcher\Engine\Binaries\Win64\UnrealCEFSubProcess.exe
(Epic Games Inc. -> Epic Games, Inc.) D:\Epic Games\Epic Games\Launcher\Portal\Binaries\Win64\EpicGamesLauncher.exe
(Garena Online Pte Ltd -> Garena Online ) C:\Program Files (x86)\Garena\Garena\2.0.1904.0511\gxxsvc.exe
(HP Inc. -> HP Inc.) C:\Program Files (x86)\HP\HPAudioSwitch\HPAudioSwitch.exe
(HP Inc. -> HP Inc.) C:\Program Files\HPCommRecovery\HPCommRecovery.exe
(HP Inc. -> HP Inc.) C:\Windows\System32\DriverStore\FileRepository\hpanalyticscomp.inf_amd64_19ec9c352a1b5135\x64\TouchpointAnalyticsClientService.exe
(HP Inc. -> HP Inc.) C:\Windows\System32\DriverStore\FileRepository\hpcustomcapcomp.inf_amd64_7898ab4dfb5a2c7b\x64\AppHelperCap.exe
(HP Inc. -> HP Inc.) C:\Windows\System32\DriverStore\FileRepository\hpcustomcapcomp.inf_amd64_7898ab4dfb5a2c7b\x64\NetworkCap.exe
(HP Inc. -> HP Inc.) C:\Windows\System32\DriverStore\FileRepository\hpcustomcapcomp.inf_amd64_7898ab4dfb5a2c7b\x64\SysInfoCap.exe
(HP Inc. -> HP Inc.) C:\Windows\System32\DriverStore\FileRepository\hpomencustomcapcomp.inf_amd64_a2ee347f50507237\x64\OmenCap.exe
(Intel Corporation -> Intel® Corporation) C:\Program Files\Common Files\Intel\WirelessCommon\RegSrvc.exe
(Intel Corporation -> Intel® Corporation) C:\Program Files\Intel\WiFi\bin\EvtEng.exe
(Intel Corporation -> Intel® Corporation) C:\Program Files\Intel\WiFi\bin\ZeroConfigService.exe
(Intel® Embedded Subsystems and IP Blocks Group -> Intel Corporation) C:\Windows\System32\DriverStore\FileRepository\dal.inf_amd64_0a3294d3216a4a83\jhi_service.exe
(Intel® Extreme Tuning Utility -> Intel® Corporation) C:\Program Files (x86)\Intel\Intel® Extreme Tuning Utility\XtuService.exe
(Intel® Rapid Storage Technology -> Intel Corporation) C:\Program Files\Intel\Intel® Rapid Storage Technology\IAStorDataMgrSvc.exe
(Intel® Rapid Storage Technology -> Intel Corporation) C:\Program Files\Intel\Intel® Rapid Storage Technology\IAStorIcon.exe
(Intel® Rapid Storage Technology -> Intel Corporation) C:\Windows\System32\DriverStore\FileRepository\iastorac.inf_amd64_5d83605e8696144c\RstMwService.exe
(Intel® Wireless Connectivity Solutions -> Intel Corporation) C:\Windows\System32\ibtsiva.exe
(Kristjan Skutta -> ) D:\SteamLibrary\steamapps\common\wallpaper_engine\bin\webwallpaper32.exe
(Kristjan Skutta -> ) D:\SteamLibrary\steamapps\common\wallpaper_engine\bin\webwallpaper32.exe
(Kristjan Skutta -> ) D:\SteamLibrary\steamapps\common\wallpaper_engine\bin\webwallpaper32.exe
(Kristjan Skutta -> ) D:\SteamLibrary\steamapps\common\wallpaper_engine\wallpaper32.exe
(McAfee, Inc. -> McAfee LLC.) C:\Program Files\Common Files\McAfee\AMCore\mcshield.exe
(McAfee, Inc. -> McAfee, LLC) C:\Program Files\Common Files\McAfee\SystemCore\mfefire.exe
(McAfee, Inc. -> McAfee, LLC) C:\Program Files\Common Files\McAfee\SystemCore\mfemms.exe
(McAfee, Inc. -> McAfee, LLC) C:\Windows\System32\mfevtps.exe
(McAfee, LLC -> McAfee, LLC.) C:\Program Files\Common Files\McAfee\ModuleCore\ModuleCoreService.exe
(McAfee, LLC -> McAfee, LLC.) C:\Program Files\Common Files\McAfee\ModuleCore\ModuleCoreService.exe
(McAfee, LLC. -> McAfee, Inc.) C:\Program Files\Common Files\McAfee\PEF\CORE\PEFService.exe
(McAfee, LLC. -> McAfee, LLC) C:\Program Files\Common Files\McAfee\VSCore_19_7\mcapexe.exe
(McAfee, LLC. -> McAfee, LLC.) C:\Program Files\Common Files\McAfee\CSP\3.2.117.0\McCSPServiceHost.exe
(McAfee, LLC. -> McAfee, LLC.) C:\Program Files\Common Files\McAfee\MMSSHost\MMSSHOST.exe
(McAfee, LLC. -> McAfee, LLC.) C:\Program Files\Common Files\McAfee\ModuleCore\ProtectedModuleHost.exe
(McAfee, LLC. -> McAfee, LLC.) C:\Program Files\Common Files\McAfee\Platform\McUICnt.exe
(McAfee, LLC. -> McAfee, LLC.) C:\Program Files\McAfee\MfeAV\MfeAVSvc.exe
(Mega Limited -> Mega Limited) C:\Users\domin\AppData\Local\MEGAsync\MEGAsync.exe
(Microsoft Corporation -> Microsoft Corporation) C:\Program Files\Common Files\microsoft shared\ClickToRun\OfficeClickToRun.exe
(Microsoft Corporation -> Microsoft Corporation) C:\Users\domin\AppData\Local\Microsoft\OneDrive\19.192.0926.0012\FileCoAuth.exe
(Microsoft Corporation -> Microsoft Corporation) C:\Users\domin\AppData\Local\Microsoft\OneDrive\OneDrive.exe
(Microsoft Corporation -> Microsoft Corporation) C:\Windows\SystemApps\Microsoft.MicrosoftEdge_8wekyb3d8bbwe\MicrosoftEdge.exe
(Microsoft Corporation) C:\Program Files\WindowsApps\Microsoft.WindowsAlarms_10.1906.1972.0_x64__8wekyb3d8bbwe\Time.exe
(Microsoft Corporation) C:\Program Files\WindowsApps\Microsoft.WindowsStore_11909.1001.7.0_x64__8wekyb3d8bbwe\WinStore.App.exe
(Microsoft Windows -> Microsoft Corporation) C:\Windows\ImmersiveControlPanel\SystemSettings.exe
(Microsoft Windows -> Microsoft Corporation) C:\Windows\System32\browser_broker.exe
(Microsoft Windows -> Microsoft Corporation) C:\Windows\System32\CompatTelRunner.exe
(Microsoft Windows -> Microsoft Corporation) C:\Windows\System32\CompatTelRunner.exe
(Microsoft Windows -> Microsoft Corporation) C:\Windows\System32\dllhost.exe
(Microsoft Windows -> Microsoft Corporation) C:\Windows\System32\dllhost.exe
(Microsoft Windows -> Microsoft Corporation) C:\Windows\System32\MicrosoftEdgeCP.exe
(Microsoft Windows -> Microsoft Corporation) C:\Windows\System32\MicrosoftEdgeSH.exe
(Microsoft Windows -> Microsoft Corporation) C:\Windows\System32\rundll32.exe
(Microsoft Windows -> Microsoft Corporation) C:\Windows\System32\rundll32.exe
(Microsoft Windows -> Microsoft Corporation) C:\Windows\System32\smartscreen.exe
(Microsoft Windows -> Microsoft Corporation) C:\Windows\System32\wlanext.exe
(Microsoft Windows -> Microsoft Corporation) C:\Windows\System32\wuapihost.exe
(Node.js Foundation -> Node.js) C:\Program Files (x86)\Adobe\Adobe Creative Cloud Experience\libs\node.exe
(Node.js Foundation -> Node.js) C:\Program Files\Common Files\Adobe\Creative Cloud Libraries\libs\node.exe
(Nota Inc. -> Nota Inc.) C:\Program Files (x86)\Gyazo\GyStation.exe
(NVIDIA Corporation -> Node.js) C:\Program Files (x86)\NVIDIA Corporation\NvNode\NVIDIA Web Helper.exe
(NVIDIA Corporation -> NVIDIA Corporation) C:\Program Files\NVIDIA Corporation\NvContainer\nvcontainer.exe
(NVIDIA Corporation -> NVIDIA Corporation) C:\Program Files\NVIDIA Corporation\NvContainer\nvcontainer.exe
(NVIDIA Corporation -> NVIDIA Corporation) C:\Program Files\NVIDIA Corporation\NvContainer\nvcontainer.exe
(NVIDIA Corporation -> NVIDIA Corporation) C:\Program Files\NVIDIA Corporation\NVIDIA GeForce Experience\NVIDIA Share.exe
(NVIDIA Corporation -> NVIDIA Corporation) C:\Program Files\NVIDIA Corporation\NVIDIA GeForce Experience\NVIDIA Share.exe
(NVIDIA Corporation -> NVIDIA Corporation) C:\Program Files\NVIDIA Corporation\NVIDIA GeForce Experience\NVIDIA Share.exe
(NVIDIA Corporation -> NVIDIA Corporation) C:\Program Files\NVIDIA Corporation\ShadowPlay\nvsphelper64.exe
(NVIDIA Corporation -> NVIDIA Corporation) C:\Windows\System32\DriverStore\FileRepository\nvhmi.inf_amd64_3eb049a4de147157\Display.NvContainer\NVDisplay.Container.exe
(NVIDIA Corporation -> NVIDIA Corporation) C:\Windows\System32\DriverStore\FileRepository\nvhmi.inf_amd64_3eb049a4de147157\Display.NvContainer\NVDisplay.Container.exe
(Oracle America, Inc. -> Oracle Corporation) C:\Program Files (x86)\Common Files\Java\Java Update\jucheck.exe
(Oracle America, Inc. -> Oracle Corporation) C:\Program Files (x86)\Common Files\Java\Java Update\jusched.exe
(Realtek Semiconductor Corp. -> Realtek Semiconductor) C:\Windows\System32\RtkAudUService64.exe
(Realtek Semiconductor Corp. -> Realtek Semiconductor) C:\Windows\System32\RtkAudUService64.exe
(Spotify AB) C:\Program Files\WindowsApps\SpotifyAB.SpotifyMusic_1.115.448.0_x86__zpdnekdrzrea0\Spotify.exe
(Spotify AB) C:\Program Files\WindowsApps\SpotifyAB.SpotifyMusic_1.115.448.0_x86__zpdnekdrzrea0\Spotify.exe
(Spotify AB) C:\Program Files\WindowsApps\SpotifyAB.SpotifyMusic_1.115.448.0_x86__zpdnekdrzrea0\Spotify.exe
(Spotify AB) C:\Program Files\WindowsApps\SpotifyAB.SpotifyMusic_1.115.448.0_x86__zpdnekdrzrea0\Spotify.exe
(Spotify AB) C:\Program Files\WindowsApps\SpotifyAB.SpotifyMusic_1.115.448.0_x86__zpdnekdrzrea0\Spotify.exe
(Synaptics Incorporated -> Synaptics Incorporated) C:\Windows\System32\SynTPEnh.exe
(Synaptics Incorporated -> Synaptics Incorporated) C:\Windows\System32\SynTPEnhService.exe
(Synaptics Incorporated -> Synaptics Incorporated) C:\Windows\System32\SynTPHelper.exe
(Valve -> Valve Corporation) C:\Program Files (x86)\Common Files\Steam\SteamService.exe
(Valve -> Valve Corporation) C:\Program Files (x86)\Steam\bin\cef\cef.win7x64\steamwebhelper.exe
(Valve -> Valve Corporation) C:\Program Files (x86)\Steam\bin\cef\cef.win7x64\steamwebhelper.exe
(Valve -> Valve Corporation) C:\Program Files (x86)\Steam\bin\cef\cef.win7x64\steamwebhelper.exe
(Valve -> Valve Corporation) C:\Program Files (x86)\Steam\bin\cef\cef.win7x64\steamwebhelper.exe
(Valve -> Valve Corporation) C:\Program Files (x86)\Steam\bin\cef\cef.win7x64\steamwebhelper.exe
(Valve -> Valve Corporation) C:\Program Files (x86)\Steam\bin\cef\cef.win7x64\steamwebhelper.exe
(Valve -> Valve Corporation) C:\Program Files (x86)\Steam\bin\cef\cef.win7x64\steamwebhelper.exe
(Valve -> Valve Corporation) C:\Program Files (x86)\Steam\Steam.exe
(Vivaldi Technologies AS -> Vivaldi Technologies AS) C:\Users\domin\AppData\Local\Vivaldi\Application\update_notifier.exe
==================== Registry (Whitelisted) ===================
(If an entry is included in the fixlist, the registry item will be restored to default or removed. The file will not be moved.)
HKLM\...\Run: [RtkAudUService] => C:\windows\System32\RtkAudUService64.exe [854592 2018-12-23] (Realtek Semiconductor Corp. -> Realtek Semiconductor)
HKLM\...\Run: [IAStorIcon] => C:\Program Files\Intel\Intel® Rapid Storage Technology\IAStorIcon.exe [319520 2018-09-11] (Intel® Rapid Storage Technology -> Intel Corporation)
HKLM\...\Run: [AdobeAAMUpdater-1.0] => C:\Program Files (x86)\Common Files\Adobe\OOBE\PDApp\UWA\UpdaterStartupUtility.exe [509936 2018-04-11] (Adobe Systems Incorporated -> Adobe Systems Incorporated)
HKLM\...\Run: [AdobeGCInvoker-1.0] => C:\Program Files (x86)\Common Files\Adobe\AdobeGCClient\AGCInvokerUtility.exe [2872400 2019-10-08] (Adobe Inc. -> Adobe Systems, Incorporated)
HKLM\...\Run: [iTunesHelper] => C:\Program Files\iTunes\iTunesHelper.exe [302904 2019-10-25] (Apple Inc. -> Apple Inc.)
HKLM-x32\...\Run: [SunJavaUpdateSched] => C:\Program Files (x86)\Common Files\Java\Java Update\jusched.exe [644552 2019-07-04] (Oracle America, Inc. -> Oracle Corporation)
HKLM-x32\...\Run: [Adobe Creative Cloud] => C:\Program Files\Adobe\Adobe Creative Cloud\ACC\Creative Cloud.exe [2084920 2019-09-27] (Adobe Inc. -> Adobe Inc.)
HKLM\...\Policies\Explorer: [HideSCAHealth] 1
HKLM\SOFTWARE\Policies\Microsoft\Windows Defender: Restriction <==== ATTENTION
HKU\S-1-5-21-589800507-1822413741-512188890-1001\...\Run: [Steam] => C:\Program Files (x86)\Steam\steam.exe [3288016 2019-11-20] (Valve -> Valve Corporation)
HKU\S-1-5-21-589800507-1822413741-512188890-1001\...\Run: [WallpaperEngine] => D:\SteamLibrary\steamapps\common\wallpaper_engine\wallpaper32.exe [2558456 2019-09-23] (Kristjan Skutta -> )
HKU\S-1-5-21-589800507-1822413741-512188890-1001\...\Run: [Discord] => C:\Users\domin\AppData\Local\Discord\app-0.0.305\Discord.exe [81780056 2019-03-07] (Discord Inc. -> Discord Inc.)
HKU\S-1-5-21-589800507-1822413741-512188890-1001\...\Run: [uTorrent] => C:\Users\domin\AppData\Roaming\uTorrent\uTorrent.exe [2005224 2019-11-05] (BitTorrent Inc -> BitTorrent Inc.)
HKU\S-1-5-21-589800507-1822413741-512188890-1001\...\Run: [EpicGamesLauncher] => D:\Epic Games\Epic Games\Launcher\Portal\Binaries\Win64\EpicGamesLauncher.exe [36000656 2019-11-22] (Epic Games Inc. -> Epic Games, Inc.)
HKU\S-1-5-21-589800507-1822413741-512188890-1001\...\Run: [Vivaldi Update Notifier] => C:\Users\domin\AppData\Local\Vivaldi\Application\update_notifier.exe [1806408 2019-07-18] (Vivaldi Technologies AS -> Vivaldi Technologies AS)
HKU\S-1-5-21-589800507-1822413741-512188890-1001\...\Run: [Parsec.App.0] => C:\Program Files\WindowsApps\AD2F1837.OMENCommandCenter_9.0.0.0_x64__v10z8vjag6ke6\win32\Streamer\omen.exe app_silent=1
HKU\S-1-5-21-589800507-1822413741-512188890-1001\...\Run: [CCXProcess] => C:\Program Files (x86)\Adobe\Adobe Creative Cloud Experience\CCXProcess.exe [144008 2019-10-22] (Adobe Inc. -> Adobe Systems Incorporated)
HKU\S-1-5-21-589800507-1822413741-512188890-1001\...\Run: [Gyazo] => C:\Program Files (x86)\Gyazo\GyStation.exe [912776 2019-09-24] (Nota Inc. -> Nota Inc.)
HKLM\Software\Microsoft\Active Setup\Installed Components: [{AFE6A462-C574-4B8A-AF43-4CC60DF4563B}] -> C:\Program Files (x86)\BraveSoftware\Brave-Browser\Application\78.1.0.1\Installer\chrmstp.exe [2019-11-21] (Brave Software, Inc.) [File not signed]
Startup: C:\Users\domin\AppData\Roaming\Microsoft\Windows\Start Menu\Programs\Startup\MEGAsync.lnk [2019-05-29]
ShortcutTarget: MEGAsync.lnk -> C:\Users\domin\AppData\Local\MEGAsync\MEGAsync.exe (Mega Limited -> Mega Limited)
==================== Scheduled Tasks (Whitelisted) ============
(If an entry is included in the fixlist, it will be removed from the registry. The file will not be moved unless listed separately.)
Task: {05D84690-BB9B-4A4E-B8A1-7BCA46CCA75C} - System32\Tasks\HPAudioSwitch => C:\Program Files (x86)\HP\HPAudioSwitch\HPAudioSwitch.exe [1644472 2019-06-21] (HP Inc. -> HP Inc.)
Task: {0A06F09C-565F-4963-99A2-88E39B3EA157} - System32\Tasks\gxx speed launcher => C:\Program Files (x86)\Garena\Garena\Garena.exe [457608 2019-04-05] (Garena Online Pte Ltd -> Garena Online )
Task: {0D81E717-C3AB-4CA6-B3C0-F031E47CBC54} - System32\Tasks\NvProfileUpdaterOnLogon_{B2FE1952-0186-46C3-BAEC-A80AA35AC5B8} => C:\Program Files\NVIDIA Corporation\Update Core\NvProfileUpdater64.exe [913720 2019-10-24] (NVIDIA Corporation -> NVIDIA Corporation)
Task: {1C5EBFC4-F7F6-46B8-85F2-4C4698A107CF} - System32\Tasks\AdobeGCInvoker-1.0 => C:\Program Files (x86)\Common Files\Adobe\AdobeGCClient\AGCInvokerUtility.exe [2872400 2019-10-08] (Adobe Inc. -> Adobe Systems, Incorporated)
Task: {1FA7B9F3-90E4-4542-B715-C23C700035E8} - System32\Tasks\BlueStacksHelper => D:\Blustaks\BlueStacks\Client\Helper\BlueStacksHelper.exe [745480 2019-04-16] (BlueStack Systems, Inc. -> BlueStack Systems, Inc.)
Task: {23DB1B2E-A302-4658-8597-E96CEC14FAE8} - System32\Tasks\Microsoft\Windows\WDI\SrvHost => rundll32.exe winscomrssrv.dll,SrvMainHost <==== ATTENTION
"C:\Windows\System32\Tasks\McAfee\McAfee Idle Detection Task" was unlocked. <==== ATTENTION
Task: {26F344FB-E135-4B77-94CD-1AB121435FFC} - System32\Tasks\McAfee\McAfee Idle Detection Task => {ABCDCA3B-DE6B-5A7C-B132-6D7CBA63E5C5} C:\Program Files\Common Files\McAfee\TaskScheduler\McAMTaskAgent.exe [1040688 2019-09-10] (McAfee, LLC. -> McAfee, LLC.)
Task: {36B22B46-F5F4-4272-A957-A418FF8877A2} - System32\Tasks\Intel\Thunderbolt\Start Thunderbolt application when hardware is detected => C:\Program Files (x86)\Intel\Thunderbolt Software\\ConditionalAppStarter.exe [225984 2018-09-06] (Intel® Client Connectivity Division SW -> Intel Corporation)
Task: {394780B4-9E70-4632-97BD-A9D48FFCBA06} - System32\Tasks\Apple\AppleSoftwareUpdate => C:\Program Files (x86)\Apple Software Update\SoftwareUpdate.exe [616832 2019-09-04] (Apple Inc. -> Apple Inc.)
Task: {3DB9B79F-1244-4B38-88DB-DEBC20810B7A} - System32\Tasks\NvTmRep_CrashReport3_{B2FE1952-0186-46C3-BAEC-A80AA35AC5B8} => C:\Program Files\NVIDIA Corporation\NvBackend\NvTmRep.exe [1133368 2019-10-24] (NVIDIA Corporation -> NVIDIA Corporation)
Task: {5763BF65-1898-4970-BAD3-1FD92508DE62} - System32\Tasks\NvTmRep_CrashReport1_{B2FE1952-0186-46C3-BAEC-A80AA35AC5B8} => C:\Program Files\NVIDIA Corporation\NvBackend\NvTmRep.exe [1133368 2019-10-24] (NVIDIA Corporation -> NVIDIA Corporation)
Task: {596B8F53-CA15-41AD-AFED-B70C37BDAE85} - System32\Tasks\NvNodeLauncher_{B2FE1952-0186-46C3-BAEC-A80AA35AC5B8} => C:\Program Files (x86)\NVIDIA Corporation\NvNode\nvnodejslauncher.exe [654456 2019-10-24] (NVIDIA Corporation -> NVIDIA Corporation)
Task: {5A901E26-7993-4085-A5D4-5D094C91F63D} - System32\Tasks\Intel\Thunderbolt\Start Thunderbolt service on boot if driver is up => C:\Program Files (x86)\Intel\Thunderbolt Software\\tbtsvc.exe [2308800 2018-09-06] (Intel® Client Connectivity Division SW -> Intel Corporation)
Task: {5B53FAF4-C503-447C-AAF1-BE3967115149} - System32\Tasks\McAfee Remediation (Prepare) => C:\Program Files\Common Files\AV\McAfee VirusScan\upgrade.exe [4552376 2019-08-20] (McAfee, LLC -> McAfee, LLC.)
Task: {5EFF8AF4-7EB9-48F6-A737-FA2E896DC765} - System32\Tasks\MEGA\MEGAsync Update Task S-1-5-21-589800507-1822413741-512188890-1001 => C:\Users\domin\AppData\Local\MEGAsync\MEGAupdater.exe [615160 2019-09-16] (Mega Limited -> Mega Limited)
Task: {5F167FB3-7FE0-4903-89EE-D7D916C7F1E3} - System32\Tasks\Microsoft\Office\Office ClickToRun Service Monitor => C:\Program Files\Common Files\Microsoft Shared\ClickToRun\OfficeC2RClient.exe [27367288 2019-11-17] (Microsoft Corporation -> Microsoft Corporation)
Task: {5FE53044-9C7A-4B0C-9D8F-8A7BC81BF56F} - System32\Tasks\BraveSoftwareUpdateTaskMachineCore => C:\Program Files (x86)\BraveSoftware\Update\BraveUpdate.exe [159368 2019-07-28] (Brave Software, Inc. -> BraveSoftware Inc.)
Task: {602A3888-1F62-4AA7-A8E8-45256821E374} - System32\Tasks\Microsoft\Office\Office Feature Updates => C:\Program Files\Microsoft Office\root\Office16\sdxhelper.exe [155992 2019-11-23] (Microsoft Corporation -> Microsoft Corporation)
Task: {7EEE378F-0750-497A-9A6A-8DB52EBB2532} - System32\Tasks\Microsoft\Office\Office Feature Updates Logon => C:\Program Files\Microsoft Office\root\Office16\sdxhelper.exe [155992 2019-11-23] (Microsoft Corporation -> Microsoft Corporation)
Task: {84E4B1C0-99F2-41EB-9B23-8BC0904B7866} - System32\Tasks\McAfeeLogon => C:\Program Files\Common Files\McAfee\Platform\McUICnt.exe [759752 2019-08-14] (McAfee, LLC. -> McAfee, LLC.)
Task: {88D17029-37BD-45A2-B8CF-59D4B143B213} - System32\Tasks\Hewlett-Packard\HP Support Assistant\HP Support Solutions Framework Report => C:\Program Files (x86)\Hewlett-Packard\HP Support Solutions\Modules\HPSFReport.exe
Task: {8FA8162A-A26A-4499-9882-0A1A74CF6918} - System32\Tasks\Microsoft\Office\OfficeBackgroundTaskHandlerRegistration => C:\Program Files\Microsoft Office\root\Office16\officebackgroundtaskhandler.exe [2170168 2019-11-23] (Microsoft Corporation -> Microsoft Corporation)
Task: {93E12F64-940D-493C-A590-770C2369D2CF} - System32\Tasks\Intel\Thunderbolt\Start Thunderbolt application on switch user if service is up => C:\Program Files (x86)\Intel\Thunderbolt Software\\ConditionalAppStarter.exe [225984 2018-09-06] (Intel® Client Connectivity Division SW -> Intel Corporation)
Task: {9F13DC45-0C92-4D46-9202-792652E8BE87} - System32\Tasks\Microsoft\Office\OfficeBackgroundTaskHandlerLogon => C:\Program Files\Microsoft Office\root\Office16\officebackgroundtaskhandler.exe [2170168 2019-11-23] (Microsoft Corporation -> Microsoft Corporation)
Task: {A4B785E5-A017-4B81-8A19-29FF3F33A2ED} - System32\Tasks\NvBatteryBoostCheckOnLogon_{B2FE1952-0186-46C3-BAEC-A80AA35AC5B8} => C:\Program Files\NVIDIA Corporation\NvContainer\nvcontainer.exe [858480 2019-09-28] (NVIDIA Corporation -> NVIDIA Corporation)
Task: {A5114D19-0BC7-4A81-994B-7E50628EEFE6} - System32\Tasks\GyazoUpdateTaskMachineDaily => C:\Program Files (x86)\Gyazo\GyazoUpdate.exe [6785448 2019-09-24] (Nota Inc. -> Nota Inc.)
Task: {B5956C66-8637-488E-BD5A-C5391D99E81C} - System32\Tasks\NvProfileUpdaterDaily_{B2FE1952-0186-46C3-BAEC-A80AA35AC5B8} => C:\Program Files\NVIDIA Corporation\Update Core\NvProfileUpdater64.exe [913720 2019-10-24] (NVIDIA Corporation -> NVIDIA Corporation)
Task: {B637C77C-7D33-407C-A47A-2CFEBDDA2B78} - System32\Tasks\NvTmRep_CrashReport4_{B2FE1952-0186-46C3-BAEC-A80AA35AC5B8} => C:\Program Files\NVIDIA Corporation\NvBackend\NvTmRep.exe [1133368 2019-10-24] (NVIDIA Corporation -> NVIDIA Corporation)
Task: {B94E4462-74D3-4C78-8E84-DD9F7BC8F093} - System32\Tasks\GyazoUpdateTaskMachine => C:\Program Files (x86)\Gyazo\GyazoUpdate.exe [6785448 2019-09-24] (Nota Inc. -> Nota Inc.)
Task: {B9D747A1-2B6D-42EF-B837-891825D87818} - System32\Tasks\Adobe Acrobat Update Task => C:\Program Files (x86)\Common Files\Adobe\ARM\1.0\AdobeARM.exe [1240656 2019-09-11] (Adobe Inc. -> Adobe Systems)
Task: {C9D2EA9B-1D7E-44DD-86FE-A26899CF7EEF} - System32\Tasks\Intel\Thunderbolt\Start Thunderbolt service when hardware is detected => sc.exe start ThunderboltService
Task: {CFD7B97B-1085-45A8-9C40-D105073B7346} - System32\Tasks\BraveSoftwareUpdateTaskMachineUA => C:\Program Files (x86)\BraveSoftware\Update\BraveUpdate.exe [159368 2019-07-28] (Brave Software, Inc. -> BraveSoftware Inc.)
Task: {D0EA1D2D-8245-4001-9A9B-70F115DFDEC7} - System32\Tasks\NvTmRep_CrashReport2_{B2FE1952-0186-46C3-BAEC-A80AA35AC5B8} => C:\Program Files\NVIDIA Corporation\NvBackend\NvTmRep.exe [1133368 2019-10-24] (NVIDIA Corporation -> NVIDIA Corporation)
Task: {D18D2D78-D0C8-4F3A-8BA0-FE6A3C154FC0} - System32\Tasks\Microsoft\Windows\Application Experience\StartupCheckLibrary => rundll32.exe StartupCheckLibrary.dll,DllMainRunLibrary <==== ATTENTION
Task: {E2A6C844-5F1A-430D-A579-7A802937216B} - System32\Tasks\McAfee\DAD.Execute.Updates => C:\Program Files\Common Files\McAfee\DynamicAppDownloader\1.4.111\DADUpdater.exe [4145800 2019-11-15] (McAfee, Inc. -> McAfee, Inc.)
Task: {E43057DF-2876-4F8E-8F62-FA1864FC8BAC} - System32\Tasks\NvDriverUpdateCheckDaily_{B2FE1952-0186-46C3-BAEC-A80AA35AC5B8} => C:\Program Files\NVIDIA Corporation\NvContainer\nvcontainer.exe [858480 2019-09-28] (NVIDIA Corporation -> NVIDIA Corporation)
Task: {E9554FED-311D-4940-BD39-71B0AD3937D2} - System32\Tasks\Microsoft\Office\Office Automatic Updates 2.0 => C:\Program Files\Common Files\Microsoft Shared\ClickToRun\OfficeC2RClient.exe [27367288 2019-11-17] (Microsoft Corporation -> Microsoft Corporation)
Task: {F1DC1CD3-3FE2-4767-8FA3-2BAAC910C968} - System32\Tasks\NVIDIA GeForce Experience SelfUpdate_{B2FE1952-0186-46C3-BAEC-A80AA35AC5B8} => C:\Program Files\NVIDIA Corporation\NVIDIA GeForce Experience\NVIDIA GeForce Experience.exe [3301928 2019-10-25] (NVIDIA Corporation -> NVIDIA Corporation)
Task: {F43A31D6-2BE9-49EA-A3DA-8F70D988AE4F} - System32\Tasks\Intel\Thunderbolt\Start Thunderbolt application on login if service is up => C:\Program Files (x86)\Intel\Thunderbolt Software\\ConditionalAppStarter.exe [225984 2018-09-06] (Intel® Client Connectivity Division SW -> Intel Corporation)
Task: {FF63B469-7010-4C23-8429-FCA357320F49} - System32\Tasks\McAfee\McAfee Auto Maintenance Task Agent => {ABCECA3B-EA5A-496B-A021-5C6BAB365E5C} C:\Program Files\Common Files\McAfee\TaskScheduler\McAMTaskAgent.exe [1040688 2019-09-10] (McAfee, LLC. -> McAfee, LLC.)
(If an entry is included in the fixlist, the task (.job) file will be moved. The file which is running by the task will not be moved.)
==================== Internet (Whitelisted) ====================
(If an item is included in the fixlist, if it is a registry item it will be removed or restored to default.)
Winsock: Catalog5 08 C:\Program Files (x86)\Bonjour\mdnsNSP.dll [122128 2015-08-12] (Apple Inc. -> Apple Inc.)
Winsock: Catalog5-x64 08 C:\Program Files\Bonjour\mdnsNSP.dll [133392 2015-08-12] (Apple Inc. -> Apple Inc.)
Tcpip\Parameters: [DhcpNameServer] 114.108.193.201 114.108.195.1
Tcpip\..\Interfaces\{3d79e8bd-358e-481d-bfd0-16e6cdbbb946}: [DhcpNameServer] 172.20.10.1
Tcpip\..\Interfaces\{6f10589c-543b-4e87-80ab-a609111016ba}: [DhcpNameServer] 114.108.193.201 114.108.195.1
Tcpip\..\Interfaces\{a5327af8-326d-47af-8289-324db6b63a3d}: [DhcpNameServer] 114.108.195.1 114.108.193.201
Internet Explorer:
==================
HKLM\Software\Microsoft\Internet Explorer\Main,Start Page = about:blank
HKLM\Software\Wow6432Node\Microsoft\Internet Explorer\Main,Start Page = about:blank
HKLM\Software\Microsoft\Internet Explorer\Main,Default_Page_URL = hxxp://hp17win10.msn.com/?pc=HCTE
HKLM\Software\Wow6432Node\Microsoft\Internet Explorer\Main,Default_Page_URL = hxxp://hp17win10.msn.com/?pc=HCTE
HKU\S-1-5-21-589800507-1822413741-512188890-1001\Software\Microsoft\Internet Explorer\Main,Start Page = about:blank
HKU\S-1-5-21-589800507-1822413741-512188890-1001\Software\Microsoft\Internet Explorer\Main,Default_Page_URL = hxxp://hp17win10.msn.com/?pc=HCTE
SearchScopes: HKLM-x32 -> DefaultScope {0633EE93-D776-472f-A0FF-E1416B8B2E3A} URL = 
BHO: McAfee WebAdvisor -> {B164E929-A1B6-4A06-B104-2CD0E90A88FF} -> C:\Program Files\McAfee\WebAdvisor\x64\IEPlugin.dll => No File
BHO-x32: Skype for Business Browser Helper -> {31D09BA0-12F5-4CCE-BE8A-2923E76605DA} -> C:\Program Files\Microsoft Office\root\VFS\ProgramFilesX86\Microsoft Office\Office16\OCHelper.dll [2019-05-25] (Microsoft Corporation -> Microsoft Corporation)
BHO-x32: Java™ Plug-In SSV Helper -> {761497BB-D6F0-462C-B6EB-D4DAF1D92D43} -> C:\Program Files (x86)\Java\jre1.8.0_221\bin\ssv.dll [2019-07-19] (Oracle America, Inc. -> Oracle Corporation)
BHO-x32: McAfee WebAdvisor -> {B164E929-A1B6-4A06-B104-2CD0E90A88FF} -> C:\Program Files\McAfee\WebAdvisor\win32\IEPlugin.dll => No File
BHO-x32: Java™ Plug-In 2 SSV Helper -> {DBC80044-A445-435b-BC74-9C25C1C588A9} -> C:\Program Files (x86)\Java\jre1.8.0_221\bin\jp2ssv.dll [2019-07-19] (Oracle America, Inc. -> Oracle Corporation)
Handler: mso-minsb-roaming.16 - {83C25742-A9F7-49FB-9138-434302C88D07} - C:\Program Files\Microsoft Office\root\Office16\MSOSB.DLL [2019-11-05] (Microsoft Corporation -> Microsoft Corporation)
Handler-x32: mso-minsb-roaming.16 - {83C25742-A9F7-49FB-9138-434302C88D07} - C:\Program Files\Microsoft Office\root\VFS\ProgramFilesX86\Microsoft Office\Office16\MSOSB.DLL [2019-11-05] (Microsoft Corporation -> Microsoft Corporation)
Handler: mso-minsb.16 - {42089D2D-912D-4018-9087-2B87803E93FB} - C:\Program Files\Microsoft Office\root\Office16\MSOSB.DLL [2019-11-05] (Microsoft Corporation -> Microsoft Corporation)
Handler-x32: mso-minsb.16 - {42089D2D-912D-4018-9087-2B87803E93FB} - C:\Program Files\Microsoft Office\root\VFS\ProgramFilesX86\Microsoft Office\Office16\MSOSB.DLL [2019-11-05] (Microsoft Corporation -> Microsoft Corporation)
Handler: osf-roaming.16 - {42089D2D-912D-4018-9087-2B87803E93FB} - C:\Program Files\Microsoft Office\root\Office16\MSOSB.DLL [2019-11-05] (Microsoft Corporation -> Microsoft Corporation)
Handler-x32: osf-roaming.16 - {42089D2D-912D-4018-9087-2B87803E93FB} - C:\Program Files\Microsoft Office\root\VFS\ProgramFilesX86\Microsoft Office\Office16\MSOSB.DLL [2019-11-05] (Microsoft Corporation -> Microsoft Corporation)
Handler: osf.16 - {5504BE45-A83B-4808-900A-3A5C36E7F77A} - C:\Program Files\Microsoft Office\root\Office16\MSOSB.DLL [2019-11-05] (Microsoft Corporation -> Microsoft Corporation)
Handler-x32: osf.16 - {5504BE45-A83B-4808-900A-3A5C36E7F77A} - C:\Program Files\Microsoft Office\root\VFS\ProgramFilesX86\Microsoft Office\Office16\MSOSB.DLL [2019-11-05] (Microsoft Corporation -> Microsoft Corporation)
Filter: application/x-mfe-ipt - {3EF5086B-5478-4598-A054-786C45D75692} - C:\Program Files\McAfee\MSC\McSnIePl64.dll [2019-09-17] (McAfee, LLC. -> McAfee, LLC.)
Filter-x32: application/x-mfe-ipt - {3EF5086B-5478-4598-A054-786C45D75692} - C:\Program Files (x86)\McAfee\MSC\McSnIePl.dll [2019-09-17] (McAfee, LLC. -> McAfee, LLC.)
Edge: 
======
DownloadDir: D:\Downloads
FireFox:
========
FF HKLM\...\Firefox\Extensions: [{4ED1F68A-5463-4931-9384-8FFF5ED91D92}] - C:\Program Files\McAfee\WebAdvisor\e10ssaffplg.xpi => not found
FF HKLM-x32\...\Firefox\Extensions: [{4ED1F68A-5463-4931-9384-8FFF5ED91D92}] - C:\Program Files\McAfee\WebAdvisor\e10ssaffplg.xpi => not found
FF Plugin: @mcafee.com/MSC,version=10 -> C:\Program Files\McAfee\MSC\npMcSnFFPl64.dll [2019-09-17] (McAfee, LLC. -> )
FF Plugin: @microsoft.com/SharePoint,version=14.0 -> C:\Program Files\Microsoft Office\root\Office16\NPSPWRAP.DLL [2019-07-01] (Microsoft Corporation -> Microsoft Corporation)
FF Plugin: adobe.com/AdobeAAMDetect -> C:\Program Files (x86)\Adobe\Adobe Creative Cloud\Utils\npAdobeAAMDetect64.dll [2019-09-27] (Adobe Inc. -> Adobe Systems)
FF Plugin-x32: @java.com/DTPlugin,version=11.221.2 -> C:\Program Files (x86)\Java\jre1.8.0_221\bin\dtplugin\npDeployJava1.dll [2019-07-19] (Oracle America, Inc. -> Oracle Corporation)
FF Plugin-x32: @java.com/JavaPlugin,version=11.221.2 -> C:\Program Files (x86)\Java\jre1.8.0_221\bin\plugin2\npjp2.dll [2019-07-19] (Oracle America, Inc. -> Oracle Corporation)
FF Plugin-x32: @mcafee.com/MSC,version=10 -> C:\Program Files (x86)\McAfee\MSC\npMcSnFFPl.dll [2019-09-17] (McAfee, LLC. -> )
FF Plugin-x32: @microsoft.com/SharePoint,version=14.0 -> C:\Program Files\Microsoft Office\root\VFS\ProgramFilesX86\Microsoft Office\Office16\NPSPWRAP.DLL [2019-05-25] (Microsoft Corporation -> Microsoft Corporation)
FF Plugin-x32: @tools.brave.com/BraveSoftware Update;version=3 -> C:\Program Files (x86)\BraveSoftware\Update\1.3.99.0\npBraveUpdate3.dll [2019-07-28] (Brave Software, Inc. -> BraveSoftware Inc.)
FF Plugin-x32: @tools.brave.com/BraveSoftware Update;version=9 -> C:\Program Files (x86)\BraveSoftware\Update\1.3.99.0\npBraveUpdate3.dll [2019-07-28] (Brave Software, Inc. -> BraveSoftware Inc.)
FF Plugin-x32: Adobe Reader -> C:\Program Files (x86)\Adobe\Acrobat Reader DC\Reader\AIR\nppdf32.dll [2019-10-23] (Adobe Inc. -> Adobe Systems Inc.)
FF Plugin-x32: adobe.com/AdobeAAMDetect -> C:\Program Files (x86)\Adobe\Adobe Creative Cloud\Utils\npAdobeAAMDetect32.dll [2019-09-27] (Adobe Inc. -> Adobe Systems)
Chrome: 
=======
CHR HKLM\...\Chrome\Extension: [fheoggkfdfchfphceeifdbepaooicaho] - hxxp://clients2.google.com/service/update2/crx
CHR HKLM-x32\...\Chrome\Extension: [efaidnbmnnnibpcajpcglclefindmkaj]
CHR HKLM-x32\...\Chrome\Extension: [fheoggkfdfchfphceeifdbepaooicaho] - hxxp://clients2.google.com/service/update2/crx
==================== Services (Whitelisted) ===================
(If an entry is included in the fixlist, it will be removed from the registry. The file will not be moved unless listed separately.)
R2 AdobeUpdateService; C:\Program Files (x86)\Common Files\Adobe\Adobe Desktop Common\ElevationManager\AdobeUpdateService.exe [823352 2019-09-27] (Adobe Inc. -> Adobe Inc.)
R2 AGMService; C:\Program Files (x86)\Common Files\Adobe\AdobeGCClient\AGMService.exe [3147344 2019-10-08] (Adobe Inc. -> Adobe Systems, Incorporated)
R2 AGSService; C:\Program Files (x86)\Common Files\Adobe\AdobeGCClient\AGSService.exe [2914896 2019-10-08] (Adobe Inc. -> Adobe Systems, Incorporated)
R2 Apple Mobile Device Service; C:\Program Files\Common Files\Apple\Mobile Device Support\AppleMobileDeviceService.exe [96056 2019-10-07] (Apple Inc. -> Apple Inc.)
S3 BEService; C:\Program Files (x86)\Common Files\BattlEye\BEService.exe [8473200 2019-07-17] (BattlEye Innovations e.K. -> )
S2 brave; C:\Program Files (x86)\BraveSoftware\Update\BraveUpdate.exe [159368 2019-07-28] (Brave Software, Inc. -> BraveSoftware Inc.)
S3 bravem; C:\Program Files (x86)\BraveSoftware\Update\BraveUpdate.exe [159368 2019-07-28] (Brave Software, Inc. -> BraveSoftware Inc.)
R2 ClickToRunSvc; C:\Program Files\Common Files\Microsoft Shared\ClickToRun\OfficeClickToRun.exe [11650416 2019-11-17] (Microsoft Corporation -> Microsoft Corporation)
R2 DTSAPO3Service; C:\windows\System32\DTS\PC\APO3x\DTSAPO3Service.exe [207472 2019-01-22] (DTS, Inc. -> )
S3 EasyAntiCheat; C:\Program Files (x86)\EasyAntiCheat\EasyAntiCheat.exe [802432 2019-11-16] (EasyAntiCheat Oy -> EasyAntiCheat Ltd)
R2 GarenaPlatform; C:\Program Files (x86)\Garena\Garena\2.0.1904.0511\gxxsvc.exe [320512 2019-04-05] (Garena Online Pte Ltd -> Garena Online )
S4 HfcDisableService; C:\windows\System32\DriverStore\FileRepository\iastorac.inf_amd64_5d83605e8696144c\HfcDisableService.exe [1860272 2019-02-26] (Intel® Rapid Storage Technology -> Intel Corporation)
R2 HP Comm Recover; C:\Program Files\HPCommRecovery\HPCommRecovery.exe [1321096 2018-09-29] (HP Inc. -> HP Inc.)
R2 HPAppHelperCap; C:\windows\System32\DriverStore\FileRepository\hpcustomcapcomp.inf_amd64_7898ab4dfb5a2c7b\x64\AppHelperCap.exe [447248 2019-08-15] (HP Inc. -> HP Inc.)
R2 HPNetworkCap; C:\windows\System32\DriverStore\FileRepository\hpcustomcapcomp.inf_amd64_7898ab4dfb5a2c7b\x64\NetworkCap.exe [445712 2019-08-15] (HP Inc. -> HP Inc.)
R2 HPOmenCap; C:\windows\System32\DriverStore\FileRepository\hpomencustomcapcomp.inf_amd64_a2ee347f50507237\x64\OmenCap.exe [445200 2019-08-14] (HP Inc. -> HP Inc.)
R2 HPSysInfoCap; C:\windows\System32\DriverStore\FileRepository\hpcustomcapcomp.inf_amd64_7898ab4dfb5a2c7b\x64\SysInfoCap.exe [449808 2019-08-15] (HP Inc. -> HP Inc.)
R2 HpTouchpointAnalyticsService; C:\windows\System32\DriverStore\FileRepository\hpanalyticscomp.inf_amd64_19ec9c352a1b5135\x64\TouchpointAnalyticsClientService.exe [427776 2019-07-22] (HP Inc. -> HP Inc.)
S3 iaStorAfsService; C:\windows\System32\iaStorAfsService.exe [2833584 2019-02-26] (Intel® Rapid Storage Technology -> Intel Corporation)
R2 ibtsiva; C:\windows\System32\ibtsiva.exe [529912 2018-12-21] (Intel® Wireless Connectivity Solutions -> Intel Corporation)
S3 Intel® Capability Licensing Service TCP IP Interface; C:\windows\System32\Intel\iCLS Client\lib\SocketHeciServer.exe [780600 2018-12-19] (Intel® Trust Services -> Intel® Corporation)
S2 Intel® TPM Provisioning Service; C:\windows\System32\Intel\iCLS Client\lib\TPMProvisioningService.exe [718656 2018-12-19] (Intel® Trust Services -> Intel® Corporation)
R2 jhi_service; C:\windows\System32\DriverStore\FileRepository\dal.inf_amd64_0a3294d3216a4a83\jhi_service.exe [578752 2018-12-19] (Intel® Embedded Subsystems and IP Blocks Group -> Intel Corporation)
R2 McAPExe; C:\Program Files\Common Files\McAfee\VSCore_19_7\McApExe.exe [747896 2019-09-17] (McAfee, LLC. -> McAfee, LLC)
R2 mccspsvc; C:\Program Files\Common Files\McAfee\CSP\3.2.117.0\\McCSPServiceHost.exe [2226608 2019-10-23] (McAfee, LLC. -> McAfee, LLC.)
S3 mfefire; C:\Program Files\Common Files\McAfee\SystemCore\mfemms.exe [630160 2019-08-19] (McAfee, Inc. -> McAfee, LLC)
R2 mfemms; C:\Program Files\Common Files\McAfee\SystemCore\mfemms.exe [630160 2019-08-19] (McAfee, Inc. -> McAfee, LLC)
R3 mfevtp; C:\Program Files\Common Files\McAfee\SystemCore\mfemms.exe [630160 2019-08-19] (McAfee, Inc. -> McAfee, LLC)
R2 ModuleCoreService; C:\Program Files\Common Files\McAfee\ModuleCore\ModuleCoreService.exe [1731480 2019-10-21] (McAfee, LLC -> McAfee, LLC.)
S3 MyWiFiDHCPDNS; C:\Program Files\Intel\WiFi\bin\PanDhcpDns.exe [310880 2018-09-05] (Intel Corporation -> )
R2 NvContainerLocalSystem; C:\Program Files\NVIDIA Corporation\NvContainer\nvcontainer.exe [858480 2019-09-28] (NVIDIA Corporation -> NVIDIA Corporation)
S3 NvContainerNetworkService; C:\Program Files\NVIDIA Corporation\NvContainer\nvcontainer.exe [858480 2019-09-28] (NVIDIA Corporation -> NVIDIA Corporation)
R2 PEFService; C:\Program Files\Common Files\McAfee\PEF\CORE\PEFService.exe [1367040 2019-09-19] (McAfee, LLC. -> McAfee, Inc.)
R2 RstMwService; C:\windows\System32\DriverStore\FileRepository\iastorac.inf_amd64_5d83605e8696144c\RstMwService.exe [2115248 2019-02-26] (Intel® Rapid Storage Technology -> Intel Corporation)
R2 RtkAudioUniversalService; C:\windows\System32\RtkAudUService64.exe [854592 2018-12-23] (Realtek Semiconductor Corp. -> Realtek Semiconductor)
R2 SynaAPOService; C:\windows\System32\SynAudSrv.exe [595384 2019-03-13] (Conexant Systems LLC -> Synaptics Incorporated.)
R2 SynaAudioService; C:\windows\System32\CxAudioSvc.exe [56760 2019-03-13] (Conexant Systems LLC -> Conexant Systems LLC.)
R2 SynTPEnhService; C:\windows\System32\SynTPEnhService.exe [399400 2018-12-06] (Synaptics Incorporated -> Synaptics Incorporated)
S3 ThunderboltService; C:\Program Files (x86)\Intel\Thunderbolt Software\tbtsvc.exe [2308800 2018-09-06] (Intel® Client Connectivity Division SW -> Intel Corporation)
S3 WdNisSvc; C:\Program Files\Windows Defender\NisSrv.exe [3831576 2019-06-12] (Microsoft Corporation -> Microsoft Corporation)
S3 wuauserv; C:\windows\system32\svchost.exe [51696 2018-09-15] (Microsoft Windows Publisher -> Microsoft Corporation) <==== ATTENTION (no ServiceDLL)
S3 wuauserv; C:\windows\SysWOW64\svchost.exe [45448 2018-09-15] (Microsoft Windows Publisher -> Microsoft Corporation) <==== ATTENTION (no ServiceDLL)
R2 XTU3SERVICE; c:\Program Files (x86)\Intel\Intel® Extreme Tuning Utility\XtuService.exe [18736 2018-06-14] (Intel® Extreme Tuning Utility -> Intel® Corporation)
R2 ZeroConfigService; C:\Program Files\Intel\WiFi\bin\ZeroConfigService.exe [4059744 2018-09-05] (Intel Corporation -> Intel® Corporation)
S2 McAfee WebAdvisor; "C:\Program Files\McAfee\WebAdvisor\ServiceHost.exe" [X]
R2 NVDisplay.ContainerLocalSystem; C:\windows\System32\DriverStore\FileRepository\nvhmi.inf_amd64_3eb049a4de147157\Display.NvContainer\NVDisplay.Container.exe -s NVDisplay.ContainerLocalSystem -f %ProgramData%\NVDisplay.ContainerLocalSystem.log -l 3 -d C:\windows\System32\DriverStore\FileRepository\nvhmi.inf_amd64_3eb049a4de147157\Display.NvContainer\plugins\LocalSystem -r -p 30000 -cfg NVDisplay.ContainerLocalSystem\LocalSystem
===================== Drivers (Whitelisted) ===================
(If an entry is included in the fixlist, it will be removed from the registry. The file will not be moved unless listed separately.)
R3 Accelerometer; C:\windows\System32\drivers\Accelerometer.sys [53888 2018-12-01] (HP Inc. -> HP)
S3 AppleKmdfFilter; C:\windows\System32\drivers\AppleKmdfFilter.sys [20640 2018-05-10] (WDKTestCert build,131474841775766162 -> Apple Inc.)
S3 AppleLowerFilter; C:\windows\System32\drivers\AppleLowerFilter.sys [35560 2018-05-10] (WDKTestCert build,131474841775766162 -> Apple Inc.)
S3 BlueStacksDrv; C:\Program Files\BlueStacks\BstkDrv.sys [313112 2019-05-30] (Bluestack Systems, Inc. -> Bluestack System Inc. )
R3 cfwids; C:\windows\System32\drivers\cfwids.sys [75696 2019-08-22] (McAfee, Inc. -> McAfee, LLC)
S3 HipShieldK; C:\windows\System32\drivers\HipShieldK.sys [217912 2019-06-04] (McAfee, LLC -> McAfee, Inc.)
R3 HPCustomCapDriver; C:\windows\System32\DriverStore\FileRepository\hpcustomcapdriver.inf_amd64_1f5602eb8a12ac4c\x64\hpcustomcapdriver.sys [16432 2018-10-26] (Microsoft Windows Hardware Compatibility Publisher -> HP Inc.)
R0 hpdskflt; C:\windows\System32\drivers\hpdskflt.sys [41088 2018-12-01] (HP Inc. -> HP)
R3 HPOmenCustomCapDriver; C:\windows\System32\DriverStore\FileRepository\hpomencustomcapdriver.inf_amd64_326f2e1d16385daf\x64\hpomencustomcapdriver.sys [24056 2018-10-22] (HP Inc. -> HP Inc.)
R0 iaStorAC; C:\windows\System32\drivers\iaStorAC.sys [1018032 2019-02-26] (Intel® Rapid Storage Technology -> Intel Corporation)
S3 iaStorAfs; C:\windows\System32\drivers\iaStorAfs.sys [73416 2019-02-26] (Intel® Rapid Storage Technology -> Intel Corporation)
R3 ibtusb; C:\windows\System32\DriverStore\FileRepository\ibtusb.inf_amd64_c0c348653dda2299\ibtusb.sys [182432 2018-11-17] (Intel® Wireless Connectivity Solutions -> Intel Corporation)
R2 iocbios2; c:\Program Files (x86)\Intel\Intel® Extreme Tuning Utility\Drivers\IocDriver\64bit\iocbios2.sys [37104 2018-05-09] (Intel Corporation -> Intel Corporation)
R3 mfeaack; C:\windows\System32\drivers\mfeaack.sys [521648 2019-08-22] (McAfee, Inc. -> McAfee, LLC)
R3 mfeavfk; C:\windows\System32\drivers\mfeavfk.sys [379824 2019-08-22] (McAfee, Inc. -> McAfee, LLC)
S0 mfeelamk; C:\windows\System32\drivers\mfeelamk.sys [85928 2019-08-22] (Microsoft Windows Early Launch Anti-malware Publisher -> McAfee, LLC)
R3 mfefirek; C:\windows\System32\drivers\mfefirek.sys [517040 2019-08-22] (McAfee, Inc. -> McAfee, LLC)
R0 mfehidk; C:\windows\System32\drivers\mfehidk.sys [993712 2019-08-22] (McAfee, Inc. -> McAfee, LLC)
R3 mfencbdc; C:\windows\System32\DRIVERS\mfencbdc.sys [563640 2019-08-31] (McAfee, Inc. -> McAfee LLC.)
S3 mfencrk; C:\windows\System32\DRIVERS\mfencrk.sys [107448 2019-08-31] (McAfee, Inc. -> McAfee LLC.)
R3 mfeplk; C:\windows\System32\drivers\mfeplk.sys [116656 2019-08-22] (McAfee, Inc. -> McAfee, LLC)
R0 mfewfpk; C:\windows\System32\drivers\mfewfpk.sys [252336 2019-08-22] (McAfee, Inc. -> McAfee, LLC)
S3 Netaapl; C:\windows\System32\drivers\netaapl64.sys [23040 2019-10-07] (Microsoft Windows Hardware Compatibility Publisher -> Apple Inc.)
S3 Netwtw06; C:\windows\System32\drivers\Netwtw06.sys [8723968 2018-09-15] (Microsoft Windows -> Intel Corporation)
R3 Netwtw08; C:\windows\System32\drivers\Netwtw08.sys [8964216 2018-09-26] (Intel® Wireless Connectivity Solutions -> Intel Corporation)
S3 nhi; C:\windows\System32\drivers\tbt100x.sys [138336 2018-12-03] (Intel® Client Connectivity Division SW -> Intel Corporation)
R3 nvlddmkm; C:\windows\System32\DriverStore\FileRepository\nvhmi.inf_amd64_3eb049a4de147157\nvlddmkm.sys [21854344 2019-07-05] (NVIDIA Corporation -> NVIDIA Corporation)
S3 NvStreamKms; C:\Program Files\NVIDIA Corporation\NvStreamSrv\NvStreamKms.sys [30336 2019-07-23] (NVIDIA Corporation -> NVIDIA Corporation)
S3 NVSWCFilter; C:\windows\System32\drivers\nvswcfilter.sys [45152 2018-12-22] (NVIDIA Corporation -> NVIDIA Corporation)
R3 nvvad_WaveExtensible; C:\windows\system32\drivers\nvvad64v.sys [69840 2019-03-19] (NVIDIA Corporation -> NVIDIA Corporation)
R3 nvvhci; C:\windows\System32\drivers\nvvhci.sys [75600 2019-04-17] (NVIDIA Corporation -> NVIDIA Corporation)
R3 rt640x64; C:\windows\System32\drivers\rt640x64.sys [1131024 2018-10-30] (Realtek Semiconductor Corp. -> Realtek )
R1 rtf64; C:\windows\system32\DRIVERS\rtf64x64.sys [89944 2018-07-24] (Realtek Semiconductor Corp. -> Realtek)
R3 RTSPER; C:\windows\System32\drivers\RtsPer.sys [937544 2018-12-12] (Realtek Semiconductor Corp. -> Realsil Semiconductor Corporation)
S3 RTSUER; C:\windows\system32\Drivers\RtsUer.sys [441296 2018-12-12] (Realtek Semiconductor Corp. -> Realsil Semiconductor Corporation)
S3 SmbDrv; C:\windows\System32\drivers\Smb_driver_AMDASF.sys [47656 2018-12-06] (Synaptics Incorporated -> Synaptics Incorporated)
R3 SmbDrvI; C:\windows\System32\drivers\Smb_driver_Intel.sys [48168 2018-12-06] (Synaptics Incorporated -> Synaptics Incorporated)
S3 SynRMIHID; C:\windows\System32\drivers\SynRMIHID.sys [63016 2018-12-06] (Synaptics Incorporated -> Synaptics Incorporated)
S3 SynTPFilterHID; C:\windows\System32\drivers\SynTP.sys [767016 2018-12-06] (Synaptics Incorporated -> Synaptics Incorporated)
R3 UcmCxUcsiNvppc; C:\windows\System32\drivers\UcmCxUcsiNvppc.sys [461136 2019-07-04] (NVIDIA Corporation -> NVIDIA Corporation)
R3 ViGEmBus; C:\windows\System32\DriverStore\FileRepository\vigembus.inf_amd64_8a927fc43d8a7838\x64\ViGEmBus.sys [74264 2018-10-25] (HP Inc. -> Benjamin Hoeglinger-Stelzer)
S3 WdBoot; C:\windows\system32\drivers\WdBoot.sys [46584 2018-09-15] (Microsoft Windows Early Launch Anti-malware Publisher -> Microsoft Corporation)
S3 WdFilter; C:\windows\system32\drivers\WdFilter.sys [340008 2018-09-15] (Microsoft Windows -> Microsoft Corporation)
S3 WdNisDrv; C:\windows\System32\Drivers\WdNisDrv.sys [61992 2018-09-15] (Microsoft Windows -> Microsoft Corporation)
S3 WinRing0_1_2_0; C:\windows\System32\DriverStore\FileRepository\hpanalyticscomp.inf_amd64_71e14ca83aa24382\x64\OpenHardwareMonitorLib.sys [14544 2019-07-07] (Noriyuki MIYAZAKI -> OpenLibSys.org)
R3 WirelessButtonDriver64; C:\windows\System32\drivers\WirelessButtonDriver64.sys [35392 2019-08-06] (HP Inc. -> HP)
S3 XtuAcpiDriver; C:\windows\System32\drivers\XtuAcpiDriver.sys [53912 2018-05-11] (Intel Corporation -> Intel Corporation)
==================== NetSvcs (Whitelisted) ===================
(If an entry is included in the fixlist, it will be removed from the registry. The file will not be moved unless listed separately.)
==================== One month (created) ===================
(If an entry is included in the fixlist, the file/folder will be moved.)
2019-11-25 17:26 - 2019-11-25 17:26 - 000000000 ____D C:\Users\domin\AppData\Roaming\Gyazo
2019-11-25 17:23 - 2019-11-25 17:23 - 000003544 _____ C:\windows\system32\Tasks\GyazoUpdateTaskMachineDaily
2019-11-25 17:23 - 2019-11-25 17:23 - 000003408 _____ C:\windows\system32\Tasks\GyazoUpdateTaskMachine
2019-11-25 17:23 - 2019-11-25 17:23 - 000001073 _____ C:\Users\Public\desktop\Gyazo Replay.lnk
2019-11-25 17:23 - 2019-11-25 17:23 - 000001073 _____ C:\ProgramData\desktop\Gyazo Replay.lnk
2019-11-25 17:23 - 2019-11-25 17:23 - 000001058 _____ C:\Users\Public\desktop\Gyazo.lnk
2019-11-25 17:23 - 2019-11-25 17:23 - 000001058 _____ C:\Users\Public\desktop\Gyazo GIF.lnk
2019-11-25 17:23 - 2019-11-25 17:23 - 000001058 _____ C:\ProgramData\desktop\Gyazo.lnk
2019-11-25 17:23 - 2019-11-25 17:23 - 000001058 _____ C:\ProgramData\desktop\Gyazo GIF.lnk
2019-11-25 17:23 - 2019-11-25 17:23 - 000000000 ____D C:\ProgramData\Microsoft\Windows\Start Menu\Programs\Gyazo
2019-11-25 17:23 - 2019-11-25 17:23 - 000000000 ____D C:\Program Files (x86)\Gyazo
2019-11-25 17:20 - 2019-11-25 17:27 - 000000000 ____D C:\FRST
2019-11-25 15:38 - 2019-11-25 15:38 - 000000000 ___HD C:\OneDriveTemp
2019-11-24 11:24 - 2019-11-24 11:24 - 000002066 _____ C:\Users\Public\desktop\McAfee® Total Protection.lnk
2019-11-24 11:24 - 2019-11-24 11:24 - 000002066 _____ C:\ProgramData\desktop\McAfee® Total Protection.lnk
2019-11-24 11:24 - 2019-11-24 11:24 - 000000000 ____D C:\ProgramData\Microsoft\Windows\Start Menu\Programs\McAfee
2019-11-24 11:22 - 2019-06-04 04:13 - 000217912 _____ (McAfee, Inc.) C:\windows\system32\Drivers\HipShieldK.sys
2019-11-24 11:21 - 2019-11-24 11:21 - 000003332 _____ C:\windows\system32\Tasks\McAfeeLogon
2019-11-24 11:20 - 2019-11-24 12:57 - 000003710 _____ C:\windows\system32\Tasks\McAfee Remediation (Prepare)
2019-11-24 11:20 - 2019-11-24 11:22 - 000000000 ____D C:\Program Files (x86)\McAfee
2019-11-24 11:20 - 2019-11-24 11:20 - 000000000 ____D C:\Program Files\McAfee.com
2019-11-24 11:20 - 2019-11-24 11:20 - 000000000 ____D C:\Program Files\Common Files\AV
2019-11-24 11:17 - 2019-11-24 11:22 - 000000000 ____D C:\Program Files\Common Files\McAfee
2019-11-24 11:17 - 2019-08-19 12:33 - 000549568 _____ (McAfee, LLC) C:\windows\system32\mfevtps.exe
2019-11-24 11:15 - 2019-11-25 15:53 - 000000000 ____D C:\windows\system32\Tasks\McAfee
2019-11-24 11:07 - 2019-11-24 11:24 - 000000000 ____D C:\Program Files\McAfee
2019-11-23 18:41 - 2019-11-25 17:10 - 000000000 ____D C:\Users\domin\AppData\LocalLow\uTorrent
2019-11-23 17:16 - 2019-11-23 17:16 - 000000000 ____D C:\Users\domin\AppData\LocalLow\Adobe
2019-11-23 17:15 - 2019-11-24 12:10 - 000002457 _____ C:\ProgramData\Microsoft\Windows\Start Menu\Programs\Acrobat Reader DC.lnk
2019-11-23 17:15 - 2019-11-23 17:15 - 000004562 _____ C:\windows\system32\Tasks\Adobe Acrobat Update Task
2019-11-23 17:15 - 2019-11-23 17:15 - 000002131 _____ C:\Users\Public\desktop\Acrobat Reader DC.lnk
2019-11-23 17:15 - 2019-11-23 17:15 - 000002131 _____ C:\ProgramData\desktop\Acrobat Reader DC.lnk
2019-11-18 17:24 - 2019-11-18 17:24 - 000000000 ____D C:\Users\domin\AppData\Roaming\Apple Computer
2019-11-18 17:24 - 2019-11-18 17:24 - 000000000 ____D C:\Users\domin\AppData\Local\Apple Computer
2019-11-18 17:23 - 2019-11-18 17:23 - 000001823 _____ C:\Users\Public\desktop\iTunes.lnk
2019-11-18 17:23 - 2019-11-18 17:23 - 000001823 _____ C:\ProgramData\desktop\iTunes.lnk
2019-11-18 17:23 - 2019-11-18 17:23 - 000000000 ____D C:\ProgramData\Microsoft\Windows\Start Menu\Programs\iTunes
2019-11-18 17:23 - 2019-11-18 17:23 - 000000000 ____D C:\ProgramData\Apple Computer
2019-11-18 17:23 - 2019-11-18 17:23 - 000000000 ____D C:\Program Files\iTunes
2019-11-18 17:23 - 2019-11-18 17:23 - 000000000 ____D C:\Program Files\iPod
2019-11-18 17:22 - 2019-11-18 17:22 - 000002535 _____ C:\ProgramData\Microsoft\Windows\Start Menu\Programs\Apple Software Update.lnk
2019-11-18 17:22 - 2019-11-18 17:22 - 000000000 ____D C:\windows\system32\Tasks\Apple
2019-11-18 17:22 - 2019-11-18 17:22 - 000000000 ____D C:\Users\domin\AppData\Local\Apple
2019-11-18 17:22 - 2019-11-18 17:22 - 000000000 ____D C:\Program Files\Common Files\Apple
2019-11-18 17:22 - 2019-11-18 17:22 - 000000000 ____D C:\Program Files\Bonjour
2019-11-18 17:22 - 2019-11-18 17:22 - 000000000 ____D C:\Program Files (x86)\Bonjour
2019-11-18 17:22 - 2019-11-18 17:22 - 000000000 ____D C:\Program Files (x86)\Apple Software Update
2019-11-18 17:21 - 2019-11-18 17:22 - 000000000 ____D C:\ProgramData\Apple
2019-11-18 17:14 - 2019-11-18 17:14 - 000000000 ____D C:\Users\domin\.android
2019-11-06 07:10 - 2019-11-06 07:10 - 000001149 _____ C:\ProgramData\Microsoft\Windows\Start Menu\Programs\Adobe Media Encoder 2020.lnk
2019-11-06 06:59 - 2019-11-06 06:59 - 000000000 ____D C:\ProgramData\Microsoft\Windows\Start Menu\Programs\Maxon
2019-11-06 06:58 - 2019-11-06 06:59 - 000000000 ____D C:\Program Files\Maxon Cinema 4D R21
2019-11-06 06:58 - 2019-11-06 06:58 - 000001257 _____ C:\ProgramData\Microsoft\Windows\Start Menu\Programs\Adobe After Effects 2020.lnk
2019-11-06 06:35 - 2019-11-06 06:35 - 000001137 _____ C:\ProgramData\Microsoft\Windows\Start Menu\Programs\Adobe Premiere Pro 2020.lnk
==================== One month (modified) ==================
(If an entry is included in the fixlist, the file/folder will be moved.)
2019-11-25 17:27 - 2018-09-15 15:33 - 000000000 ____D C:\ProgramData\regid.1991-06.com.microsoft
2019-11-25 17:26 - 2019-05-29 17:52 - 000000000 ____D C:\Users\domin\AppData\Roaming\uTorrent
2019-11-25 17:19 - 2018-09-15 15:31 - 000000000 ____D C:\windows\INF
2019-11-25 17:18 - 2018-11-07 14:51 - 000937500 _____ C:\windows\system32\PerfStringBackup.INI
2019-11-25 17:14 - 2019-05-26 21:56 - 000000000 ____D C:\ProgramData\boost_interprocess
2019-11-25 17:11 - 2019-04-02 05:55 - 000000000 ____D C:\ProgramData\NVIDIA
2019-11-25 17:10 - 2019-07-20 15:15 - 000000000 ___RD C:\Users\domin\Creative Cloud Files
2019-11-25 17:10 - 2019-07-20 15:04 - 000000000 ____D C:\Users\domin\AppData\Local\Adobe
2019-11-25 17:10 - 2019-05-25 23:18 - 000000000 ____D C:\Program Files (x86)\Steam
2019-11-25 17:10 - 2019-05-25 23:11 - 000000000 ___RD C:\Users\domin\OneDrive
2019-11-25 17:09 - 2018-11-07 14:45 - 000000006 ____H C:\windows\Tasks\SA.DAT
2019-11-25 16:55 - 2019-07-22 09:51 - 000006588 _____ C:\ProgramData\DisplaySessionContainer1.log_backup1
2019-11-25 16:55 - 2019-07-22 09:50 - 000017089 _____ C:\ProgramData\NVDisplayContainerWatchdog.log_backup1
2019-11-25 16:55 - 2019-07-22 09:50 - 000013351 _____ C:\ProgramData\NVDisplay.ContainerLocalSystem.log_backup1
2019-11-25 16:55 - 2018-09-15 14:09 - 000786432 _____ C:\windows\system32\config\BBI
2019-11-25 15:55 - 2019-05-28 16:57 - 000000000 ____D C:\Users\domin\AppData\Roaming\Discord
2019-11-25 15:53 - 2018-11-07 14:45 - 000000000 ____D C:\windows\system32\SleepStudy
2019-11-25 15:40 - 2019-05-27 00:13 - 000004164 _____ C:\windows\system32\Tasks\User_Feed_Synchronization-{6DD90B61-DCDC-40F1-B015-5249630296A4}
2019-11-25 07:39 - 2019-05-25 23:09 - 000000000 ____D C:\Users\domin\AppData\Local\Packages
2019-11-24 11:48 - 2019-09-20 06:23 - 000000000 ____D C:\ProgramData\McAfee
2019-11-24 11:27 - 2018-09-15 14:09 - 000032768 _____ C:\windows\system32\config\ELAM
2019-11-24 11:17 - 2018-09-15 15:33 - 000000000 ___HD C:\windows\ELAMBKUP
2019-11-24 11:01 - 2019-05-25 23:10 - 000000000 ____D C:\Users\domin\AppData\Local\CrashDumps
2019-11-23 18:39 - 2019-05-25 23:54 - 000000000 ____D C:\Users\domin\AppData\Local\Battle.net
2019-11-23 17:18 - 2019-07-20 15:04 - 000000000 ____D C:\ProgramData\Adobe
2019-11-23 17:16 - 2019-05-25 23:09 - 000000000 ____D C:\Users\domin\AppData\Roaming\Adobe
2019-11-23 17:15 - 2019-07-20 15:06 - 000000000 ____D C:\Program Files (x86)\Adobe
2019-11-23 17:09 - 2018-09-15 15:33 - 000000000 ____D C:\Program Files\Common Files\microsoft shared
2019-11-23 17:08 - 2019-05-25 23:22 - 000000000 ____D C:\Program Files\Microsoft Office
2019-11-23 06:21 - 2019-05-25 23:11 - 000003376 _____ C:\windows\system32\Tasks\OneDrive Standalone Update Task-S-1-5-21-589800507-1822413741-512188890-1001
2019-11-23 06:21 - 2019-05-25 23:06 - 000002370 _____ C:\Users\domin\AppData\Roaming\Microsoft\Windows\Start Menu\Programs\OneDrive.lnk
2019-11-21 20:31 - 2019-07-28 20:33 - 000002425 _____ C:\ProgramData\Microsoft\Windows\Start Menu\Programs\Brave.lnk
2019-11-21 20:31 - 2019-07-28 20:33 - 000002384 _____ C:\Users\Public\desktop\Brave.lnk
2019-11-21 20:31 - 2019-07-28 20:33 - 000002384 _____ C:\ProgramData\desktop\Brave.lnk
2019-11-19 06:12 - 2019-08-22 07:20 - 000000000 ___HD C:\adobeTemp
2019-11-18 18:47 - 2019-05-25 23:31 - 000000000 ____D C:\Users\domin\AppData\Local\D3DSCache
2019-11-18 17:22 - 2018-09-15 15:33 - 000000000 ____D C:\windows\ServiceState
2019-11-18 17:14 - 2019-05-25 23:06 - 000000000 ____D C:\Users\domin
2019-11-16 20:25 - 2019-10-05 13:18 - 000003518 _____ C:\windows\system32\Tasks\AdobeGCInvoker-1.0
2019-11-16 20:06 - 2019-07-09 20:41 - 000003858 _____ C:\windows\system32\Tasks\NvTmRep_CrashReport4_{B2FE1952-0186-46C3-BAEC-A80AA35AC5B8}
2019-11-16 20:06 - 2019-07-09 20:41 - 000003858 _____ C:\windows\system32\Tasks\NvTmRep_CrashReport3_{B2FE1952-0186-46C3-BAEC-A80AA35AC5B8}
2019-11-16 20:06 - 2019-07-09 20:41 - 000003858 _____ C:\windows\system32\Tasks\NvTmRep_CrashReport2_{B2FE1952-0186-46C3-BAEC-A80AA35AC5B8}
2019-11-16 20:06 - 2019-07-09 20:41 - 000003858 _____ C:\windows\system32\Tasks\NvTmRep_CrashReport1_{B2FE1952-0186-46C3-BAEC-A80AA35AC5B8}
2019-11-16 20:06 - 2019-05-27 02:28 - 000001450 _____ C:\Users\Public\desktop\GeForce Experience.lnk
2019-11-16 20:06 - 2019-05-27 02:28 - 000001450 _____ C:\ProgramData\desktop\GeForce Experience.lnk
2019-11-16 20:06 - 2019-04-02 05:55 - 000004308 _____ C:\windows\system32\Tasks\NvDriverUpdateCheckDaily_{B2FE1952-0186-46C3-BAEC-A80AA35AC5B8}
2019-11-16 20:06 - 2019-04-02 05:55 - 000004106 _____ C:\windows\system32\Tasks\NvBatteryBoostCheckOnLogon_{B2FE1952-0186-46C3-BAEC-A80AA35AC5B8}
2019-11-16 20:06 - 2019-04-02 05:55 - 000003976 _____ C:\windows\system32\Tasks\NVIDIA GeForce Experience SelfUpdate_{B2FE1952-0186-46C3-BAEC-A80AA35AC5B8}
2019-11-16 20:06 - 2019-04-02 05:55 - 000003940 _____ C:\windows\system32\Tasks\NvNodeLauncher_{B2FE1952-0186-46C3-BAEC-A80AA35AC5B8}
2019-11-16 20:06 - 2019-04-02 05:55 - 000003894 _____ C:\windows\system32\Tasks\NvProfileUpdaterDaily_{B2FE1952-0186-46C3-BAEC-A80AA35AC5B8}
2019-11-16 20:06 - 2019-04-02 05:55 - 000003654 _____ C:\windows\system32\Tasks\NvProfileUpdaterOnLogon_{B2FE1952-0186-46C3-BAEC-A80AA35AC5B8}
2019-11-16 20:06 - 2019-04-02 05:55 - 000000000 ____D C:\ProgramData\NVIDIA Corporation
2019-11-16 20:06 - 2019-04-02 05:55 - 000000000 ____D C:\Program Files\NVIDIA Corporation
2019-11-16 20:06 - 2019-04-02 05:55 - 000000000 ____D C:\Program Files (x86)\NVIDIA Corporation
2019-11-16 19:49 - 2019-10-04 12:25 - 000000000 ____D C:\Users\domin\OneDrive\Documents\My Games
2019-11-16 19:48 - 2019-07-22 09:04 - 000000000 ____D C:\Users\domin\AppData\Roaming\EasyAntiCheat
2019-11-16 17:36 - 2019-05-26 21:43 - 000000000 ____D C:\Users\domin\AppData\Local\Warframe
2019-11-15 10:13 - 2019-05-25 23:22 - 000000000 ____D C:\Users\domin\AppData\Roaming\Microsoft\Windows\Start Menu\Programs\Roblox
2019-11-06 19:09 - 2019-07-13 10:42 - 000000000 ____D C:\Users\domin\AppData\Roaming\.minecraft
2019-11-06 19:09 - 2019-07-13 10:24 - 000000000 ____D C:\Program Files (x86)\Minecraft Launcher
2019-11-06 07:10 - 2019-07-20 15:06 - 000000000 ____D C:\Program Files\Adobe
2019-11-06 06:59 - 2019-07-20 15:06 - 000000000 ____D C:\Program Files\Common Files\Adobe
==================== Files in the root of some directories ========
2019-07-01 15:36 - 2019-07-01 15:35 - 000000011 _____ () C:\Users\domin\AppData\Roaming\alsoft.ini
2019-07-20 15:09 - 2019-07-20 15:09 - 000000410 _____ () C:\Users\domin\AppData\Local\oobelibMkey.log
==================== SigCheck ============================
(There is no automatic fix for files that do not pass verification.)
==================== End of FRST.txt ========================