OK, I just got my case and motherboard and already I have alot of questions.
1. In my case there are holes that say ATX next to them and holes that say micro-ATX, I screwed in the mounters to match my ATX motherboard but some of the ATX holes are still open. I know I shouldn't, but is there a reason to screw in mounters for holes I'm not going to use? Pics: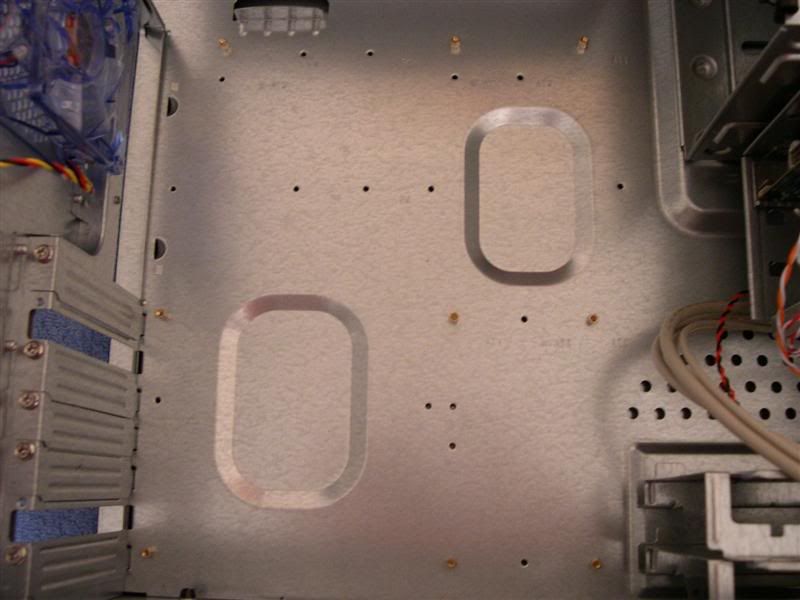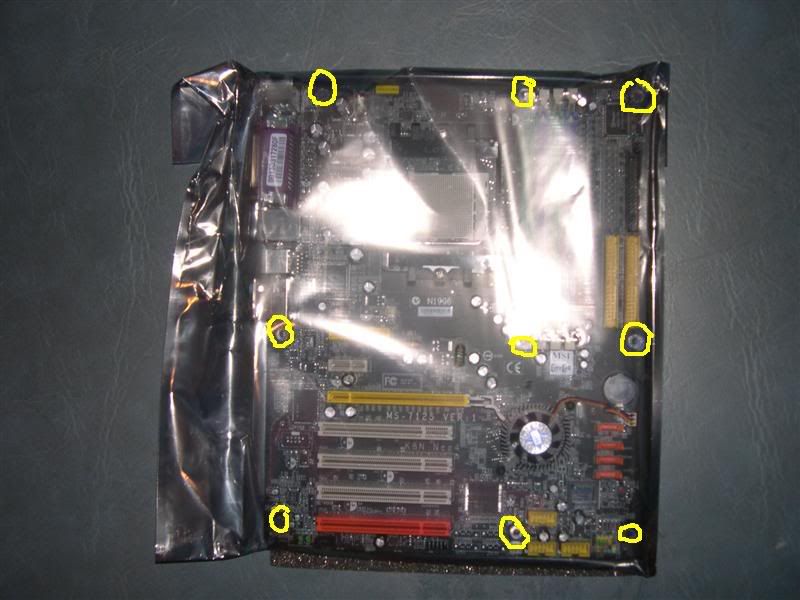 Did I set this up correctly, are these the mounting things I should be using? Also, there is one under the RAM arm, should i screw that in after I put the RAM in, or beforehand?
2. In the manual it gives you directions on how to set up the heatsink retention bracket, yet it looks like it's already on the board, do I need to do anything with it? Pics: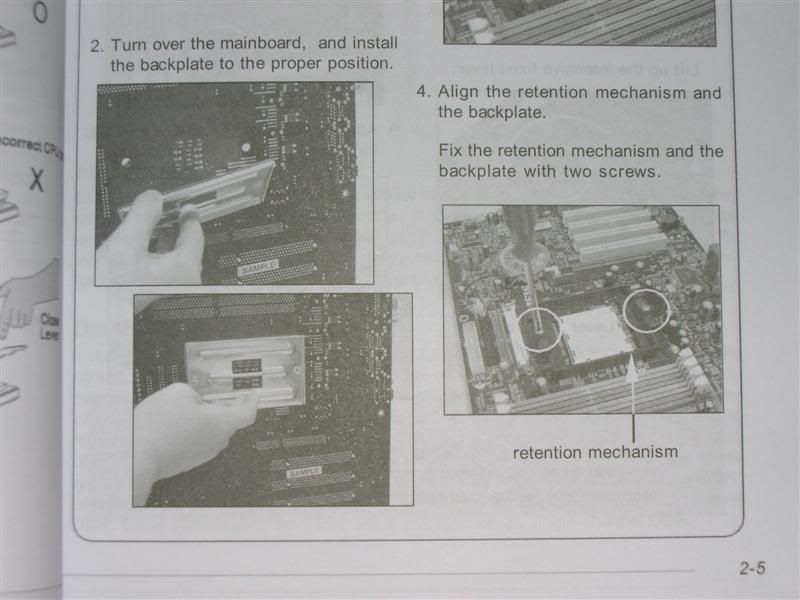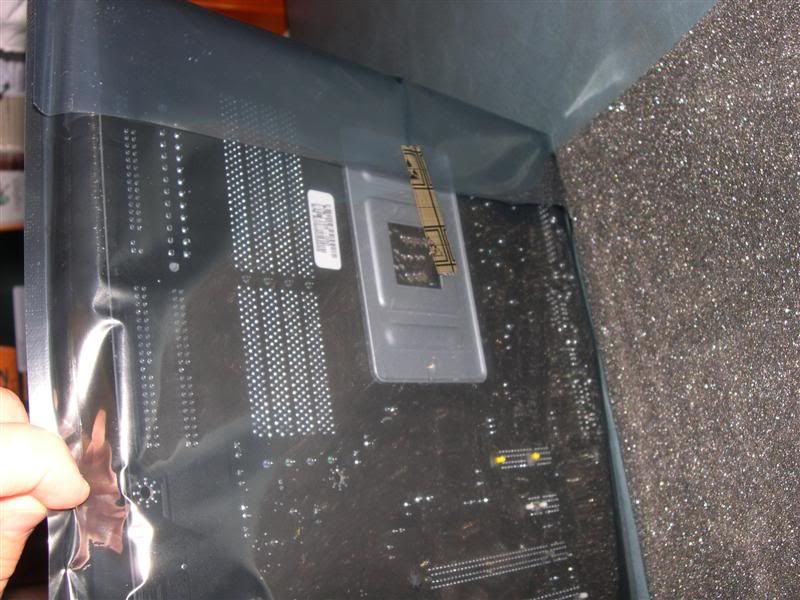 You can see the bracket on the board here:
Motherboard
3. What the heck is this thing?? It looks like a heat sensor...where do I plug this?Pics: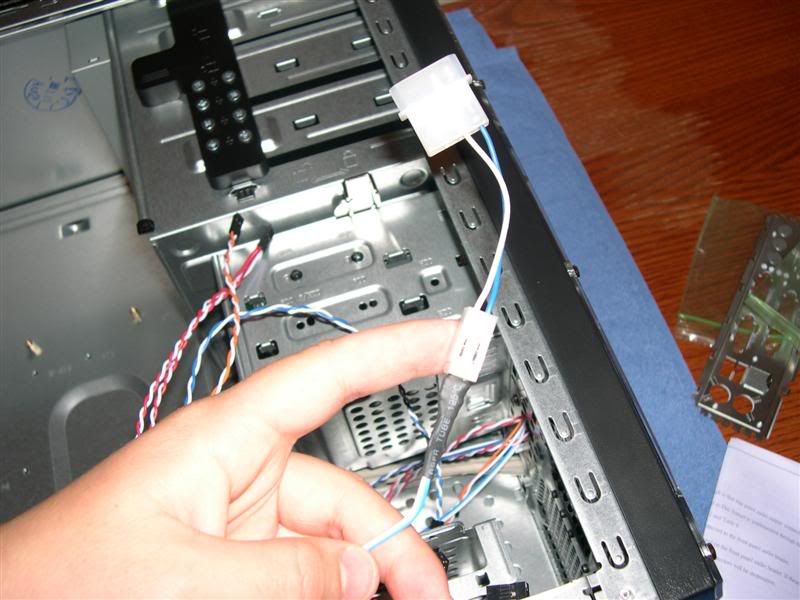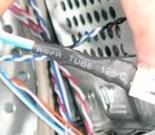 Notice the "RSFR TUBE 125[degrees]C"
4. In order to set up my SATA drivers, it looks as though I'm going to need a floppy drive. I'm using an old one from an old computer, is it really neccisary to have a floppy when setting up SATA. Notice the drive in my 3.5 bays: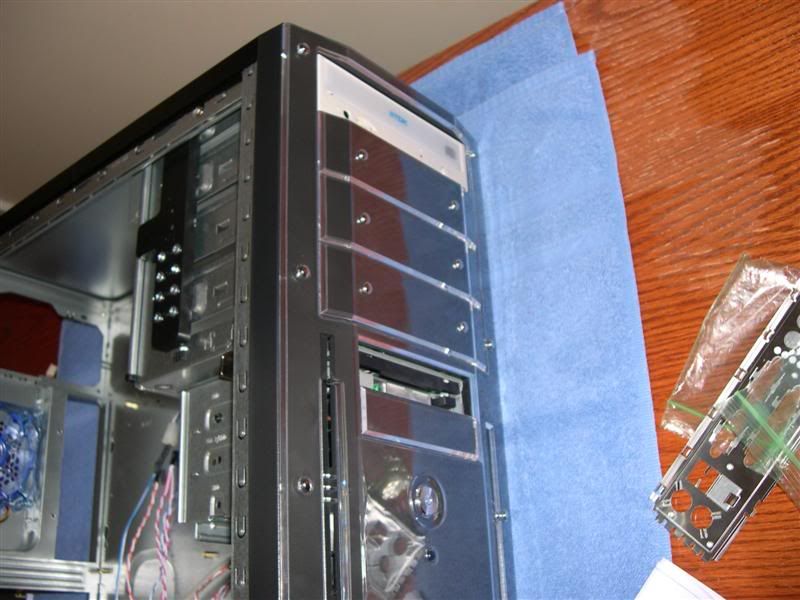 5. I got a lot of screws, should I use the big ones on the corners of the mobo and the small ones in the middle?? Will they even keep it in place? I also have rounded ones and octagon ones, does it make a difference? Pic: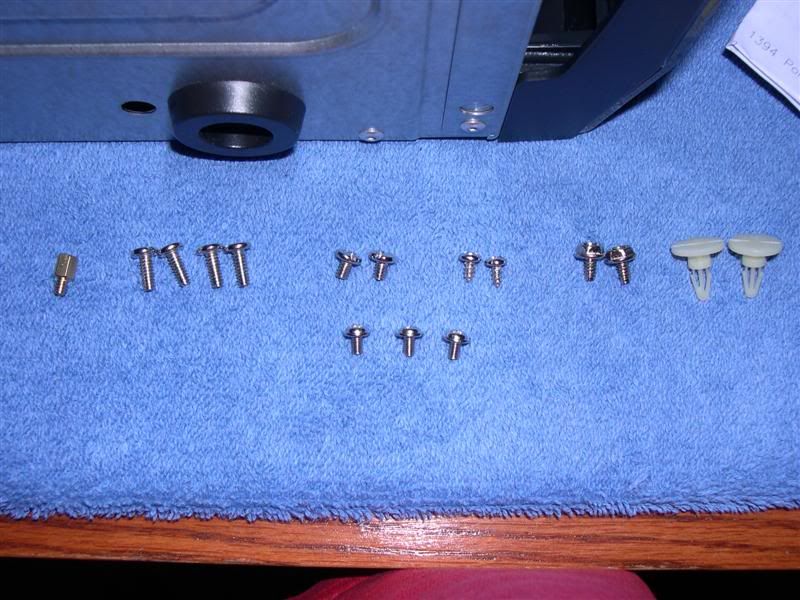 6. Lastly, with that retention plate sticking out on the bottom, will these mounters lift up the mobo enough so I dont short it out? They look kind of short:
Thanks for all the help! I'll probably sort this all out once I have my other components, these are pretty obvious questions

Edited by zxSolidSnakexz, 09 August 2005 - 10:17 AM.