Hi to all,
Sorry for posting here. But I feel it's better since it's like I'm talking to a whole big familly here. xD
I'm getting this error everytime I log in to msn. (I had to use photoshop to create this screenshot. >.<)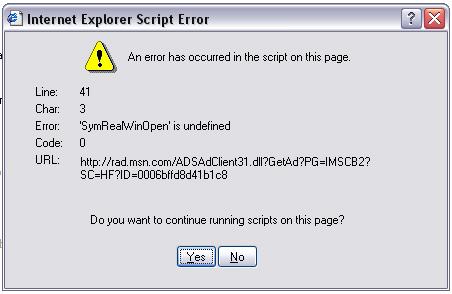 Should I click 'Yes' or 'No'?
Also, I'm loosing programs lately. I don't see "Paint" in my 'Start' menu, and I don't see "Windows Media Player" in my start menu as well. When I go to where my WMP is installed at, I don't see the execution file.
So my question is, when that msn error comes up. What do I press? And why am I loosing my programs?
Regards,
Jay