Hi there,
Every time i open up internet explorer i get this message...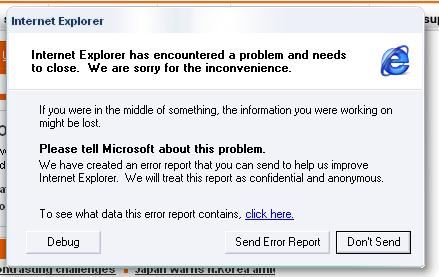 Then i click "dont send" and it comes up with this...

Then i click "OK" and it shuts internet explorer down.
Then i open it again and it works fine?
It does this every time i connect to the internet?