G'day Chums,
I have recently had very slow uploads using gMail and Firefox.
I sent a 2.2Mb file to a mate today and the attached 'Stopwatch' indicates what happened.
Can anyone explain why it takes (a) so much time and (b) why so much upload as well as download !!
Puzzleous to say the least.
Cheers,
Max.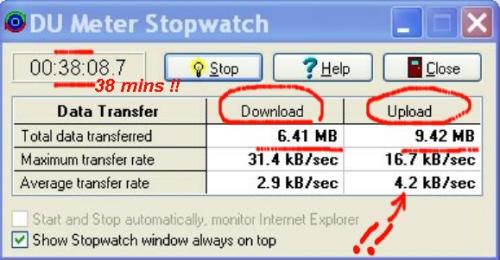 I have a 512kb/s download and 144kb/s upload. ( very fast for most of us Australians).
Edited by Learnatic, 10 May 2007 - 01:27 AM.