Introduction:
Hello, I am not sure if I am allowed to do this but I wanted to post this information in case it helps someone.
The issue:
Since about a year ago, trying to update a new "Windows 7 Home Premium" operating system causes windows to get stuck in an update loop.
What the issue looks like:
You will know you are at the "update loop" when you see this: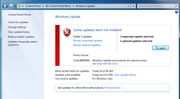 You have a brand new Windows 7 operating system. You try to update. Updates work up to a certain point when all of the updates listed keep failing.
What works for me:
On every computer that I have installed Windows 7 on in the last year the same fix has worked to resolve this for me. It is a simple fix.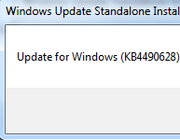 You need to download the standalone installer for a small update. The update is KB4490628.
Resolution:
Please install this update then restart your Windows 7 computer. Now when you tell the computer to search for available updates, you will see a difference in the windows update utility. Mine looks like this after installing KB4490628: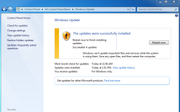 Concluding:
From here, you will have to go through several more updates. As of 8-20-20, when you get past the "microsoft edge" update for windows 7 (it's easy to notice it), your Windows 7 is just about fully updated. I hope this helps someone.