Hi,
I have a Seagate 5TB Expansion Desktop Drive which I haven't used for a year or so and when I tried to plug it into my laptop (Windows 10) I got the message "D:\ is not accessible. Access is denied".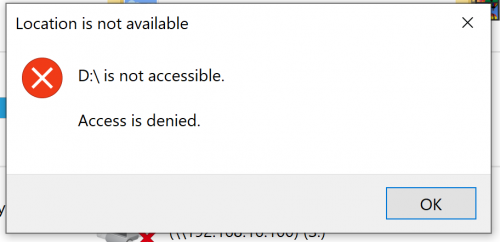 I went into the properties of the drive and tried to the users with permissions under the Security tab and saw "You must have Read permissions to view the properties of this object".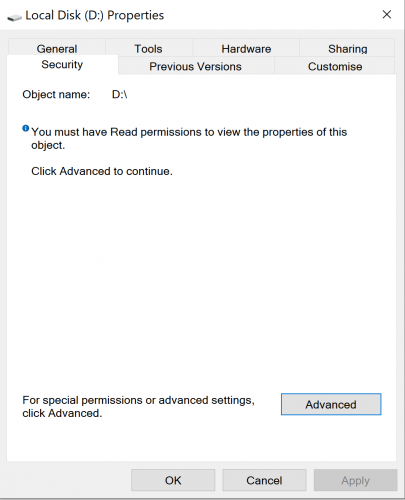 I clicked on Advanced and tried to click on the Continue button just below "Click Continue to attempt the operation with administrative permissions" and got a new window with the message "You do not have permission to view or edit this object's permission settings".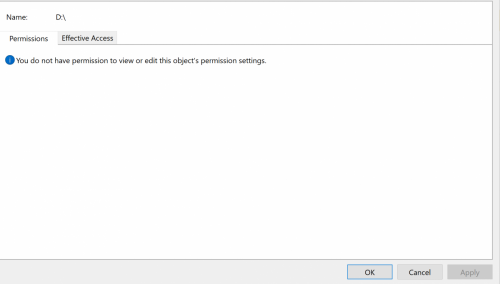 I am an admin on this computer but I still can't access it. I have tried it on an older Windows 7 computer and I got the same messages. 
Can you guys please help with this as I have a lot of information on it and I don't want to lose it?
Thanks,
Daniel
Edited by danieltamy, 15 June 2021 - 04:09 AM.