Hi,
I was about to give a good report on operations until I updated Avast!, restarted the computer, and tried to open IE. It may not have anything to do with updating Avast!; I'm just reporting the prior steps. IE opened a window but went to "not responding."   Screenshots of Task Manager showed this: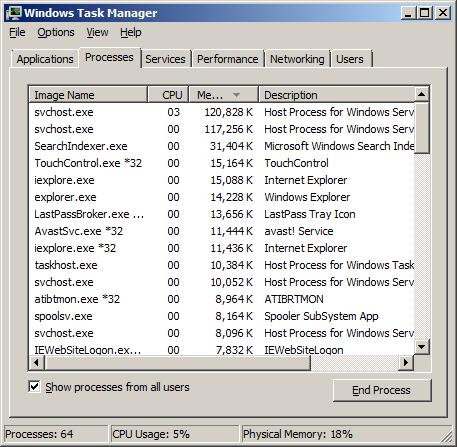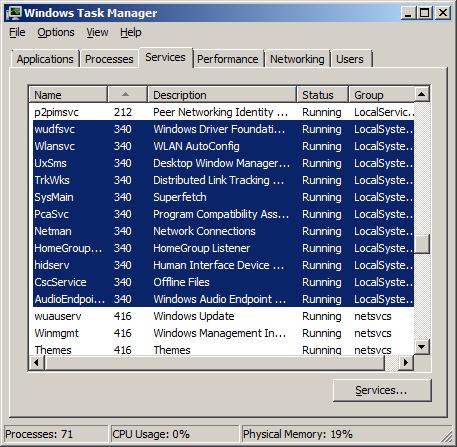 (Is the PID always the same for sevices?) Unfortunately, I didn't even look at the second process line or I would have taken a screenshot of those services as well, so I doubt the effectiveness of this information. At any rate, it seems to be an more or less ongoing issue. I do know that the instant I took the shot that line had suddenly dropped from 400,000+ k to what it shows. The other thing that is a constant with IE is also an issue on my Asus laptop so I will mention it here and perhaps you can point me in the direction of where to find a solution, which is that every time I close a tab IE I get the same error box.
I feel very fortunate to have gotten you as my problem-solver!
BTW I notice that I have 88 updates. Please advise as to when I should start on those. Thanks.
Edited by mtnester, 11 April 2015 - 02:26 PM.