I am soon buying a new PC for gaming, and because I plan to start learning to program for Windows and Windows Phone. I want a PC that can run new games and large programs, but I have a small budget, it'll most likely have to be under a thousand US dollars. I want opinions on this Avatar system.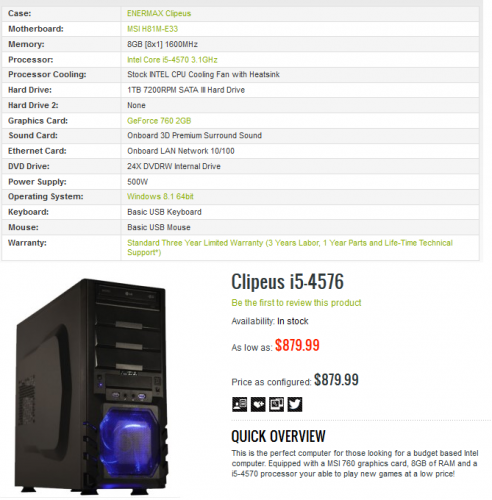 http://avatargamingp...us-i5-4576.html
Edited by Nikoli_vi_Britannia, 11 May 2014 - 06:58 PM.