Morning SD,
No Windows disk.....lost it in the move although I dont think I ever saw one when I bought the machine!  All I have now is the external USB-HDD that I used to clone the machine. I then installed the SDD & cloned back over to the SSD from the USB-HDD.
I tried to use the tbh-trial & set it up on the USB-HDD but halfway through it stopped the installation & told me I had to change the USB-HDD from NTFS to Fat32. Couldn't do that with my laptop using the 'Properties, Format, File System' method (only exFAT available) so ended up using EaseUS Partition Master. That did the job but by then it was the next day (looking after elderly relative). Then the EaseUS tbh-trial wouldn't run.....error message below:

Uninstalled & reinstalled tbh-trial & even contacted the EaseUS 'chat line' for help but then they shut for the weekend.....'contact us on Monday!'
While on the EaseUS site I then downloaded 'tb-free' & that installed Todo Backup & ran up just fine. Screen grab below: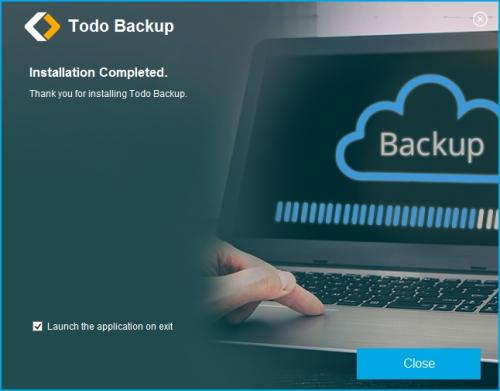 Using Todo Backup I then cloned the 'C' drive to the USB-HDD, shut down the machine, opened it & installed the SSD, then rebooted. Then using Todo Backup I then cloned the USB-HDD over to the SSD. All seemed to go well so I rebooted & reset the BIOS to have SSD next after Windows Boot Manager.
I didn't go the option of creating WinPE as I confess I probably misunderstood your comment on one post:
"I'm not familiarized with that situation! I think you should try to to the clone and then change the boot order to HDD1......"
So from that I just went straight to the menu selection of 'Clone' & continued from there.......
Here is the start page from Todo Backup & creating a WinPE was not an option.....although it probably was on the tbh-Trial version!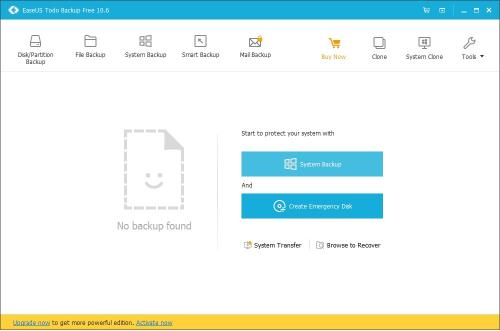 Edited by OZDOUG, 22 April 2018 - 10:33 PM.