Landlord, one of our Geeks in Training has done a mini-review of Eset's new Smart Security Suite now in beta. Smart Suite adds a firewall and anti-spam function to the NOD32 anti-virus scanner.
I've just downloaded the new Eset Smart Security Beta to check it out, and see if Eset continue their tradition of low-memory consuming products. It offers anti-virus protection with the successful NOD32 engine along with a firewall and anti-spam protection. I haven't checked its detection rates and success, but seeing as it's based on the excellent NOD32 engine I know what to expect from it.
I've got a very good first impression: the interface is much better than it was in the original anti-virus product, which was very confusing and unfriendly. The new interface is uncluttered and better suited to the current Vista look.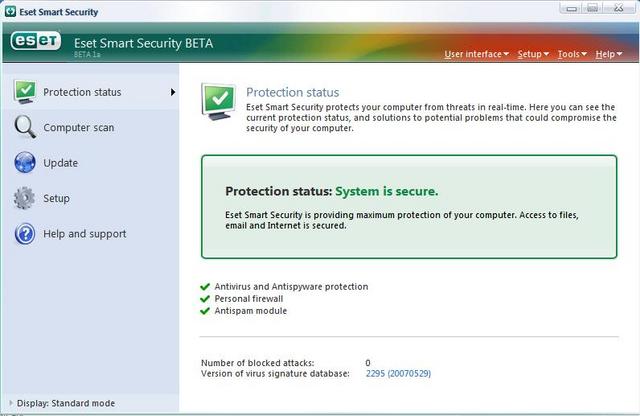 It also has two modes, an Advanced Mode and a Standard Mode. You can easily switch between them with two mouse clicks.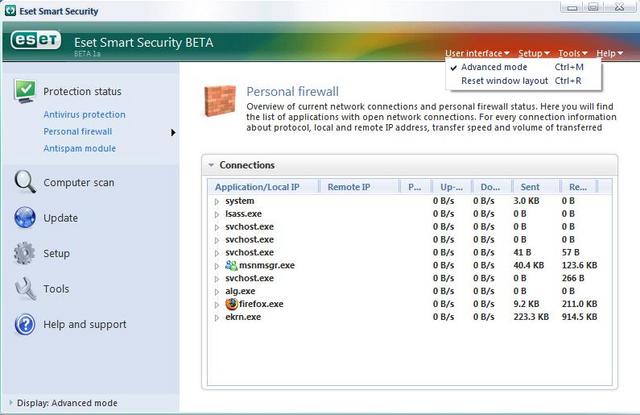 For example, in this image I chose to modify firewall settings under 'Advanced Mode'. In 'Standard Mode' it wouldn't have shown me the mess of the programs trying to connect to the internet which is confusing for novice users.
And as for its memory consumption… See for yourself.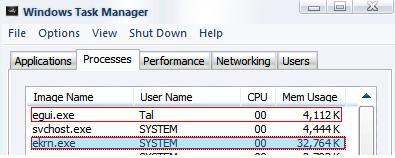 As you can see there are two processes: ekrn.exe (which is the NOD32 kernel) and egui.exe (which relates to the graphical user interface). The egui process' memory consumption ranges between 1 MB to 4 MB. Together, the both processes take about 35 MB, which is not bad at all for a Security Suite. (The original anti-virus took 23 MB of RAM, so about 12 MB of additional memory usage has been added for the firewall) For example, the new Norton 360, which brags about its new 'low memory consumption' needs a minimum of 256 MB.
Actually the egui process looks a little weird to me, I think they could have embedded it in a single process like they did with the anti-virus product, but I guess it will change until the final release.
To sum up: I got a good impression from this Suite, it would be a good solution for the average user, since it's very easy to use and still takes very little RAM space. BTW, my previous firewall, Comodo, took around 17 MB of RAM or so, so actually the two separate products took more memory. I'm not sure about the quality of the firewall in the new security suite though.
So, has anyway tested this security suite and willing to share his/hers impressions about it?