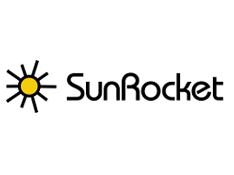 Voice over IP service involves using the Internet to route your land line phone call instead of traditional telephone companies. It was once touted as the future of telecommunications, however clouds are on the horizon. Vonage has legal problems resulting from a patent dispute that if successful is likely to affect all VoIP providers. SunRocket apparently faces other challenges. They were the darling of many "hot deal" forums by offering two years of service for $199, including unlimited US long distance, and many other features. However, as of today calling their 800 customer service line (800) 786-0132 yields the following:
We are no longer taking customer service or sales calls… goodbye
SunRocket purportedly had 200,000 customers. As of this time they still have phone service, but odds are that may not last long (including 911 service).
VoIP companies have been hit hard by cable companies offering 'bundled services' and stealing market share. This is sure to hang another cloud over the industry.